When you didn't even start thinking about the adventurous, exciting, and unbelievable journey to whatever place you decided to visit, this thing probably would cross your mind. It might be the least favorite and one of the hardest moments in your life when even thinking about it.
We totally understand why the packing time is so complicated. But we'll disclose several useful tips for easy packing for any carry-on only travel. These will absolutely work for any travel type. In no time, you'll know how to pack carry-on only and make your travel experience more comfortable, relaxed, and enjoyable.
Packing Carry-On Luggage Only
Learn how to keep the number of items low if having a minimal carry-on luggage space by following the steps below. These will make your travel easier and less stressful and can be applied to any type of trip.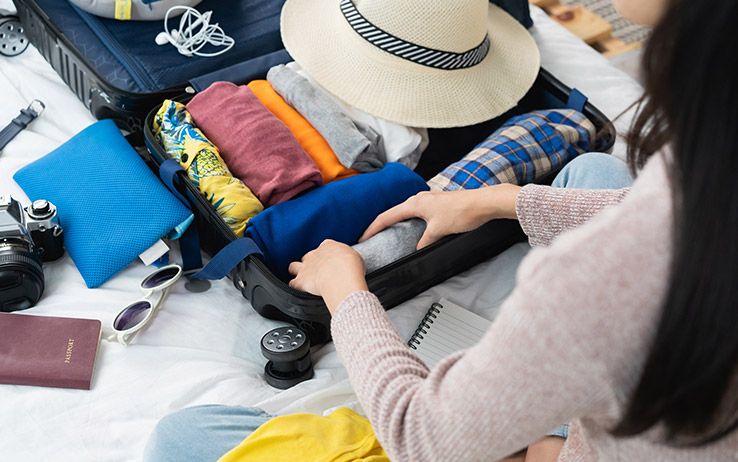 Step 1: Do the Packing for a Week Only
No matter if you are going to have a 2-week trip or a one-year journey across the world, don't pack clothes for more than a week. Yes, you'll have to do your laundry quite frequently, but that's way better than walking around with numerous large suitcases full of clothes, shoes, and accessories.
Pack your bag (whether your carry-on suitcase or your travel backpack) with strictly necessary things, as you will be able to do your laundry easily in almost every part of the world. It also won't cost you much, for instance, in Latin America and Southern Asia, it will cost you around $1/kilo.
Hotels and almost every apartment rental offer the possibility to do your laundry. If not, you can always hand-wash your clothes buy using shower gels or soap if there's an urgency.
Step 2: Piece Together the Clothes
One bag packing list (if having one) should contain only clothing items that work together no matter how you would match them. Around 10-12 clothing items should be enough. Here's how your packing list might look:
3 to 5 Tops
3 to 4 Bottoms
1 or 2 Dresses
1 or 2 Warm clothes
Additionally, 1 set of workout attire if you plan to do exercises.
Consider bringing clothes from the same color palette, since these go along very well with each other when combined. It is up to you what color combination to choose, just make sure you are able to mix and match them to save some space when you pack a bag for travel.
Step 3: Bring Only Solid Toiletries
You probably know about the TSA's rule on liquids, that's why it's a nice idea to pack your bag with solid toiletries. They will last longer and will save you time at the security check. Plus, there are plenty of options: solid deodorants, perfumes, shampoos, cleansers, and many others.
Step 4: Don't Waste It on Paper
There are two types of people: the first one is reading physical books, the other one - e-books. When traveling, better packing a carry on bag with a single item, like a Kindle, a tablet, or taking just your smartphone, rather than taking a full-sized paper book.
You'll also be able to read countless books while on your business trip or vacation journey. When referring to the paper books, think about the numerous trees that were used for the creation of this book.
Step 5: Leave the "Just in Case" at Home
If you can't make up your mind what to pack in a carry-on bag, don't stuff it with items you won't really need. You should know what exactly you'll need during your travel, and that's all. By bringing things "just in case" you will quickly load your only suitcase or backpack, and there won't be enough space for necessary items.
That means you don't have to take your trekking boots if you won't spend much time on a trek. Don't take your running shoes if you won't use them. And you don't have to carry your umbrella as you'll be able to buy one locally.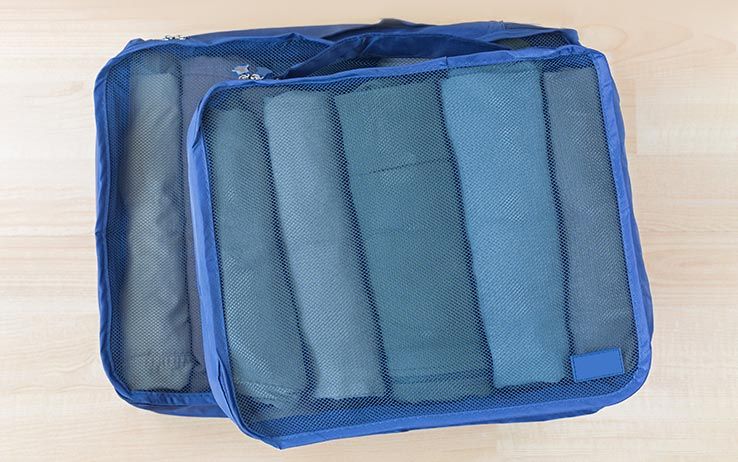 Step 6: Use Suitcase Organizers
How to pack carry-on luggage is an important question when it comes to packing a suitcase or a backpack. And here packing cubes and suitcase dividers enter the game for the rescue. These will save you space in your bag and will make it more organized.
We recommend buying packing cubes made of light fabric, like mesh. You would also want to purchase them in diverse colors to color-code your belongings. This will allow you to find the necessary thing without turning the contents of your bag upside-down.
Packing a Carry-On Bag for Specific Trips
As said, the above tips can be applied to any type of travel. But what about each trip in particular? Let's dig in and see how to organize your suitcase or your backpack for a specific trip.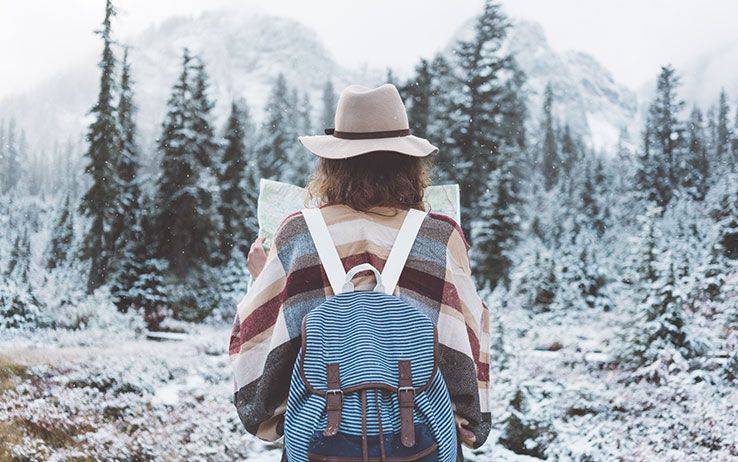 What to Pack in a Carry-On Bag for Cold Weather Travel
Layering is perfect for cold weather travel. If you pack thinner layers, you'll have the ability to match the clothes and choose the optimal layering according to the level of coldness. It's also good to bring on a journey to colder regions light-fabric clothes, as these will save space. Merino wool, ultralight down jackets, and fleece work absolutely great.
You would also want to pack thin but warm thermal underwear. Tops and bottoms are a must in extreme weather, like in the northern regions on the globe during winter. When thinking about how to pack carry-on only with all these thick and large clothes, there's Step 6 of the previous topic that will come handy. Compression bags might be useful too.
Another piece of advice is to wear the heaviest items that you hold on your flight. Boots, jackets, sweaters, whatever seems too bulky for your luggage, wear it and save space in it.
How to Pack Carry on Only for Multiple Climates
You might not be surprised to find out that the above tips would be helpful for multiple weather conditions. Pack your bag with clothes that are light but keep the warmth. Other things you can pack in carry-on luggage for multi-climate region travel are t-shirts and tank tops that can be used as layers for colder temperatures. Leggings and cardigans work for both warm and cold climates. Just put on or take off them when it gets colder or hotter.
Decide on the things you would use more. If you travel through warmer regions longer, then you might consider leaving your winter gear at home. Most locations on our planet offer gear rentals. You can buy the necessary items locally if you can't roll on your travel without them. After that you can sell them or donate if you know you won't need them any more.
How to Organize a Family Travel Bag
Traveling with babies might seem a total chaos when it comes to packing your family travel bags. You might want to take everything a baby needs. And as there are so many emergencies with babies, the "just in case" pile might seem like a complete necessity. But we wouldn't include this topic in our blog post if there wasn't a chance that you can pack carry-on only for your entire family.
If you purchased your child a seat, then he is allowed to take carry-on luggage aboard, just like you. That means you would be able to take a bag for each of your family members if having an individual seat. One more advantage is that your child's clothes are smaller, so you might be able to bring more of these. Toys might fit in as well. Consider purchasing a backpack or a suitcase in fun designs for your older kids, so they enjoy carry or rolling their bags.
Things you can pack in carry-on luggage for infants or toddlers include diapers and baby food. Bring those in reasonable quantities and buy more at your destination. What's for the baby stroller, bring it on a trip too. You would need to check it in, but this process is free. Consider stuffing the heaviest items in it, as you are allowed to do it.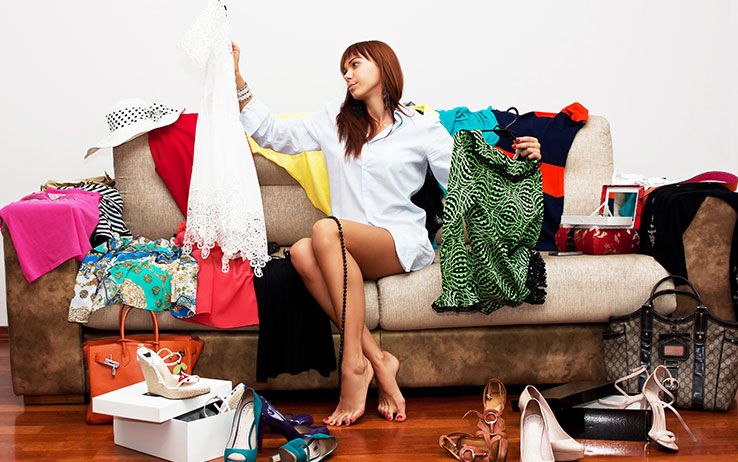 How to Organize a Suitcase Only for Fashionistas
A minimalist carry-on bag might be just a dream of a fashionista, but that's totally reachable. Packing carry-on luggage only light and with style in mind can be achieved by creating a capsule wardrobe. Bring your favorite thing that you wear and enjoy mixing and matching them.
Remember, packing lightweight items is key. Your travel wardrobe doesn't need to be simple and boring, so consider adding accessories. You might want to pack your own jewelry, scarves, and hats, but you can also buy them at your destination. These will make a perfect souvenir.
Think about your destination and pick the clothing style accordingly. These will save you from fashion mishaps and also your luggage space. We also recommend taking around 3 styles of shoes, one for a comfortable walk around, the other one for an evening outing, and the last one you wouldn't regret ruining.
The same rules work for the makeup. You don't have to bring a whole case of makeup, pack only the essentials you can't live without. And don't forget your sunglasses. These are a must for both colder and warmer regions.
That's it for this blog post. Hopefully, we helped you with these useful and simple tips on how to pack carry-on only for any type of travel! We wish you a lightweight and pleasant trip to whatever destination you choose!
Last Updated on November 27, 2019.