We have to start this blog post with a quote about time by Steve Jobs since it perfectly depicts time's significance. He said, "It's really clear that the most precious resource we all have is time."
Hence, it is extremely important to spend it as wisely as possible. Imagine your future and think about what you are going to recall. What are you going to remember from your past? What will you tell your kids and future generations?
The quality of the time you spend now is proportional to the vividness of your memories and their quantity. Therefore, go ahead and travel to the country you've been longing for. Attend an event you wouldn't attend because something stops you. Do different things, travel, expand your comprehension about the world, gain experience, learn something new, do the things you enjoy, and live your life fully since the present is all we have.
To help you a bit with this mission and give you some inspiration, Airflyby Team gathered a list of global events to attend in 2020. Either you want to have an amazing and fun weekend in your location or search for an activity to perform while on vacation, here's the list of worldwide events that can diversify your leisure time.
Events in February 2020
Venice Carnival 2020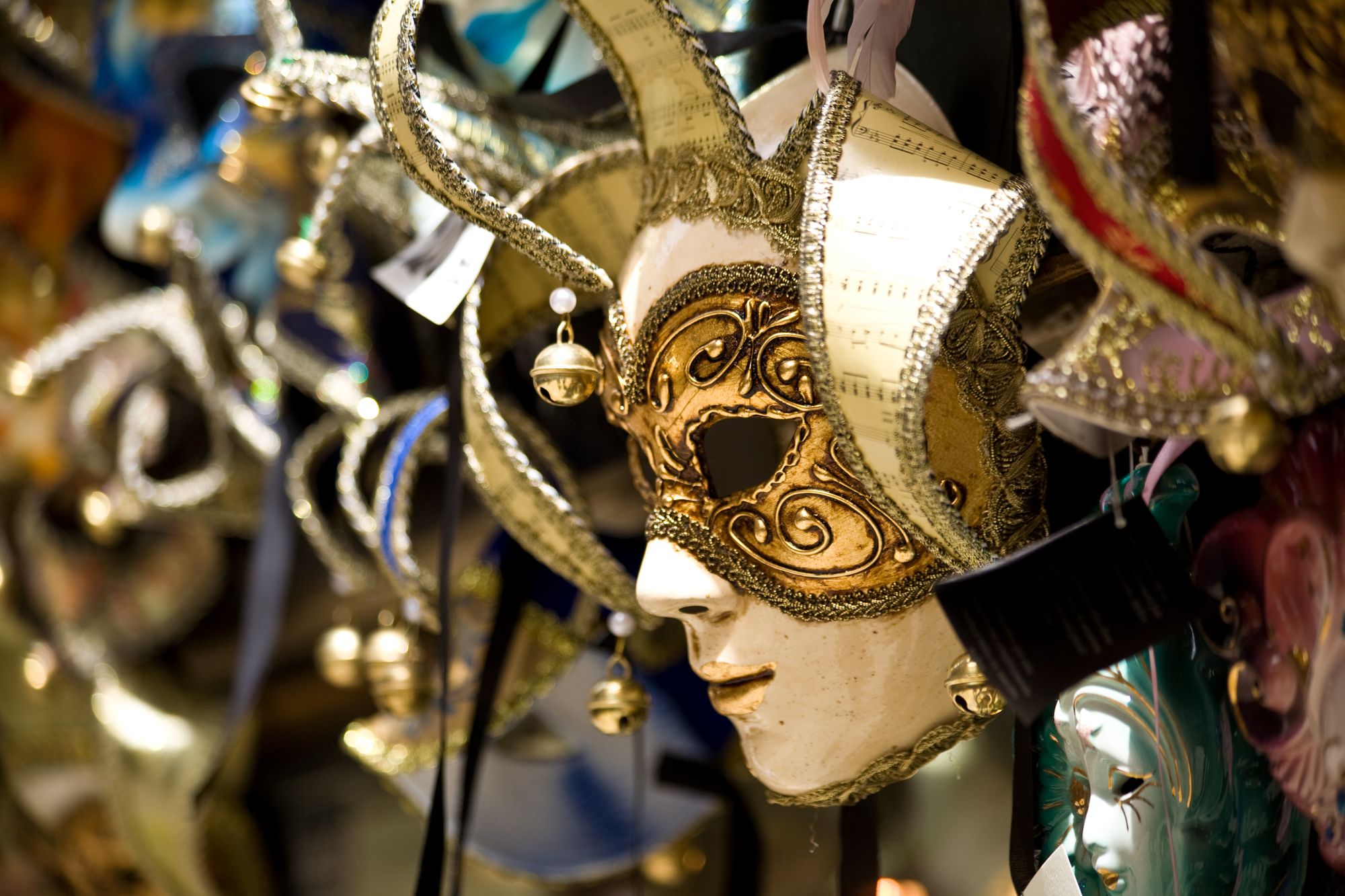 Where: Venice, Italy
When: 8 - 25 February
The world's most famous carnival takes place in Venice, Italy. The epicenter of the carnival is St Mark's Square, which is the original place where costume balls were taking place since the 11th century. Famous for its intricate masks and costumes, the event sparks with beauty and creativity.
The floating city hosts carnivals all around it, with Arsenale as the heart of low key events. There are also plenty of lavish balls and other events, but these, as expected, charge quite a buck for the entrance. As you can see, during the carnival, the city is extremely busy, hence there are lots of activities to perform and get a unique experience.
Chicago Auto Show 2020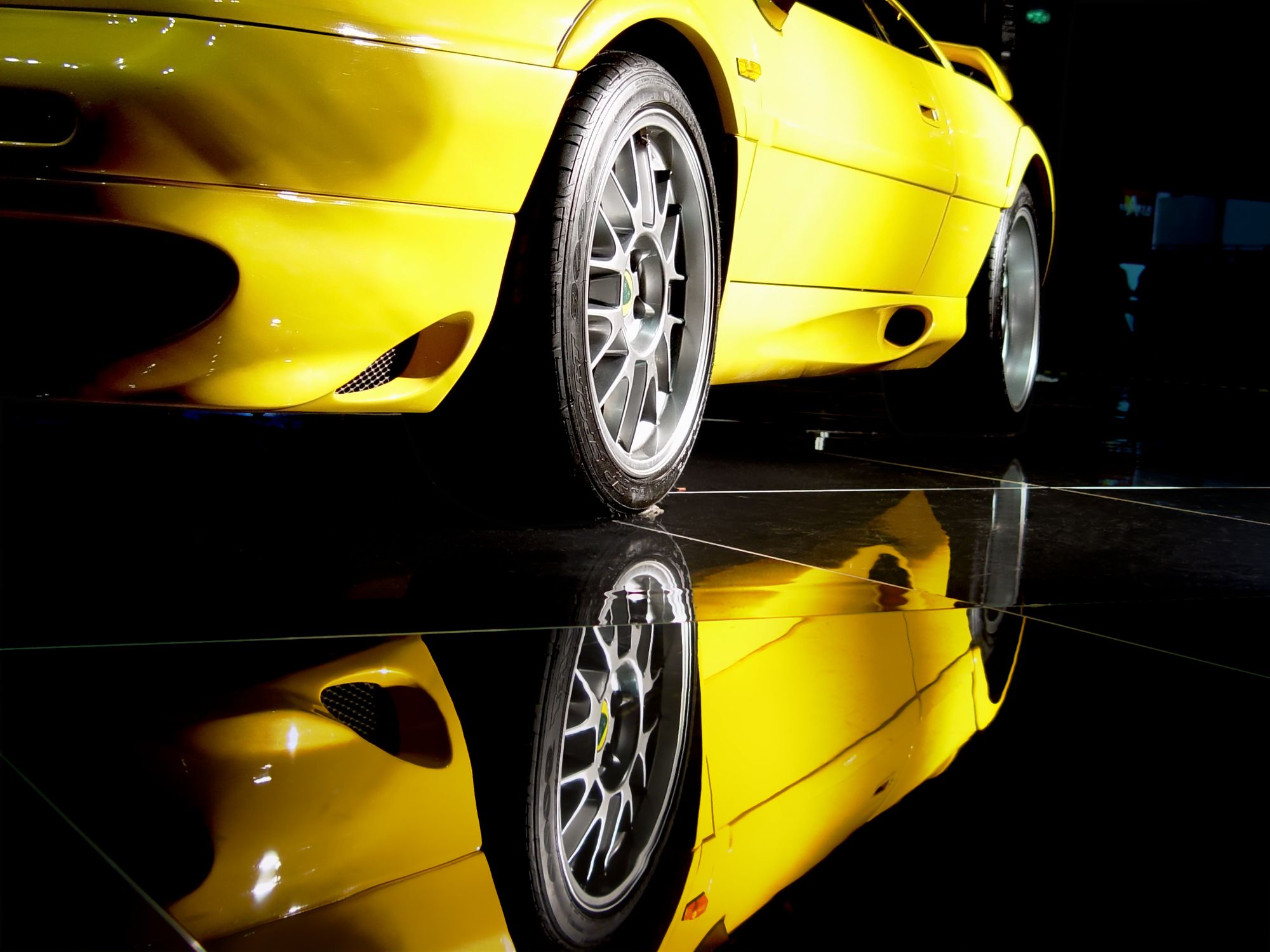 Where: McCormick Place, 2301 S. King Drive, Chicago, Illinois, USA
When: 8 - 17 February
Venice is quite far from home, it's true. But there are plenty of events that can be attended at home. For car lovers and those interested in all types of vehicles, Chicago Auto Show 2020 is going to be a wonderful opportunity to learn something new. The exhibition will include rare and unseen passenger cars and trucks, sports cars, concept cars, and car parts.
Events in March 2020
Starkbierfest 2020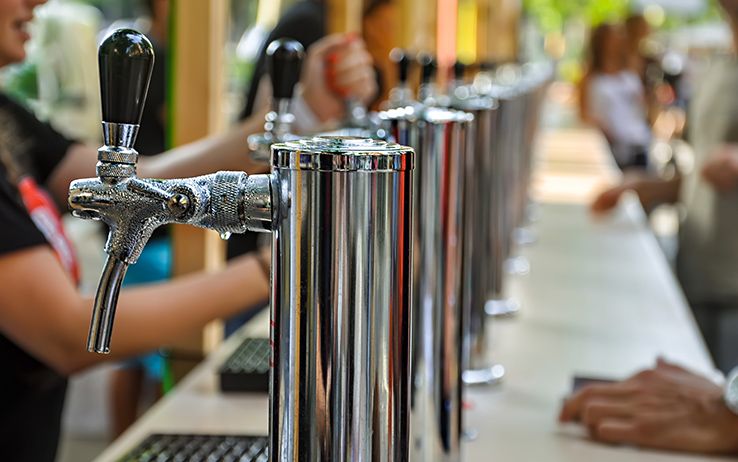 Where: Paulaner am Nockherberg Starkbierfest, Hochstr. 77, Munich, Germany
When: 13 March - 5 April
You've probably heard of Oktoberfest since it is one of the most known events worldwide. Starkbierfest is just like it, but with stronger beer and less crowded streets. Starkbier is translated as strong beer, hence the festival is a great opportunity to guzzle strong beer and have fun with friends.
Holi Festival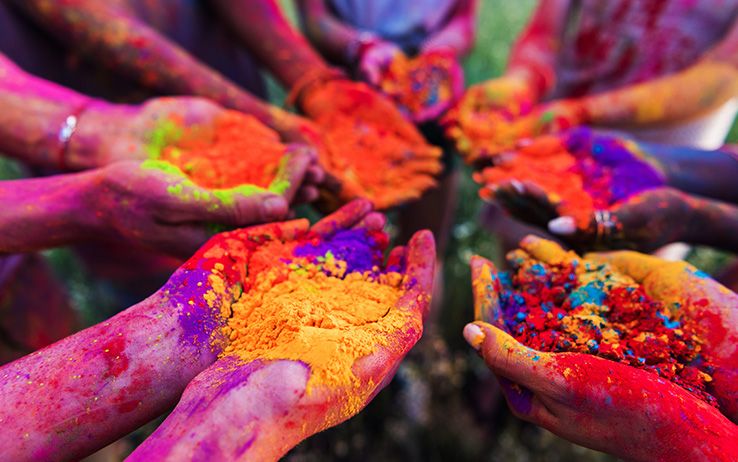 Where: All over India and Nepal
When: 9 - 10 March
Holi is one of the most prominent holidays in India and Nepal. In both countries, it celebrates love and spring, hence it is full colors. This vivid festival is observed during one night and one day during which cultural activities are performed.
A huge bonfire is set the night before, and in the morning, people gather on the streets to throw colorful powders at each other. Not even strangers can escape this beautiful mess.
Events in April 2020
International Kite Festival 2020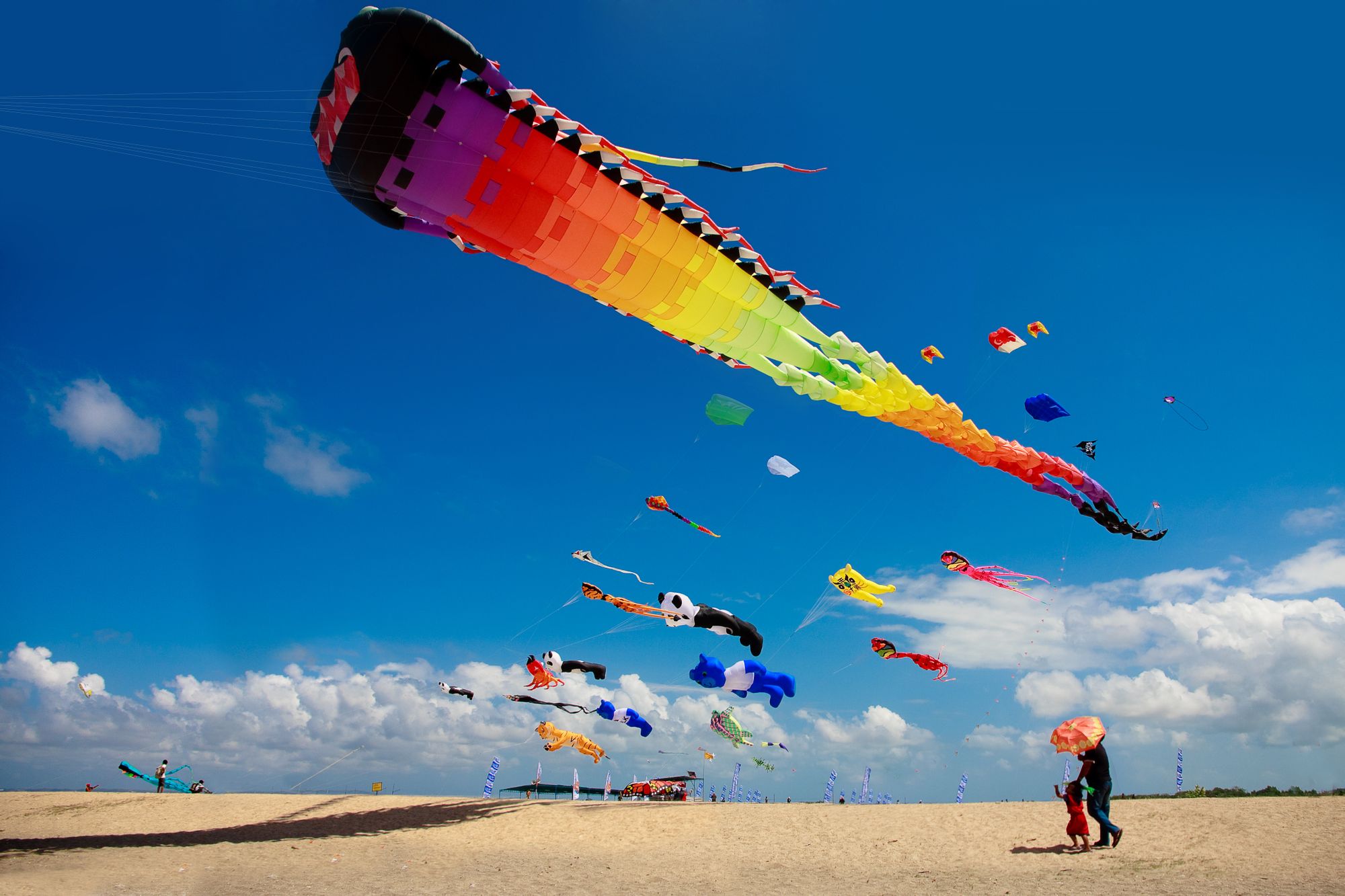 Where: Via Arenile Demaniale, 48015 Cervia RA, Italy
When: 24 April - 3 May
Flying a kite might be your kids' favorite activity. Hence, the 40th International Kite Festival might be the perfect event to attend with the family. Perhaps you would like to fly a big kite on your own.
Anyway, Italy is waiting for you all this April to showcase the most creative and outrageously designed kites. Start building or searching for one, pack it in your checked luggage and you are ready for an adventurous trip to Italy.
New Orleans Jazz & Heritage Festival 2020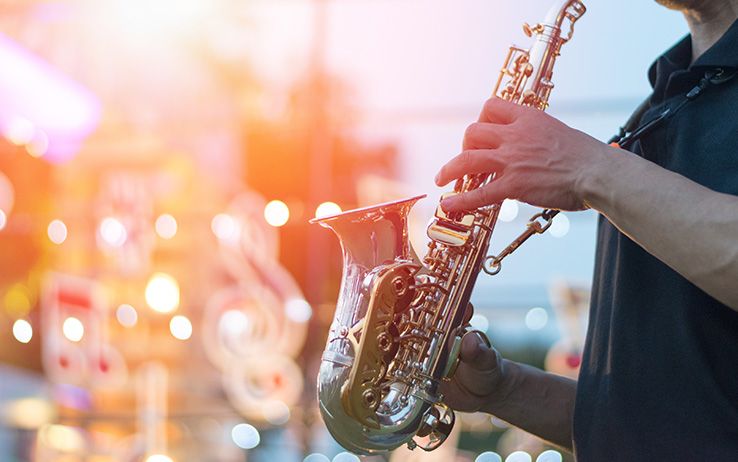 Where: Fair Grounds Race Course, New Orleans, USA
When: 24 April - 3 May
No great event list can be created without music festivals since music is an indispensable part of our lives. New Orleans Jazz & Heritage Festival is the perfect example of how music can bring people together, make them cooperate, and work for the community. The festival also teaches people about jazz music, its history, and its development. It is a wonderful event to attend, thanks to its broad significance to American culture.
Events in May 2020
Festival of Iberian Mask 2020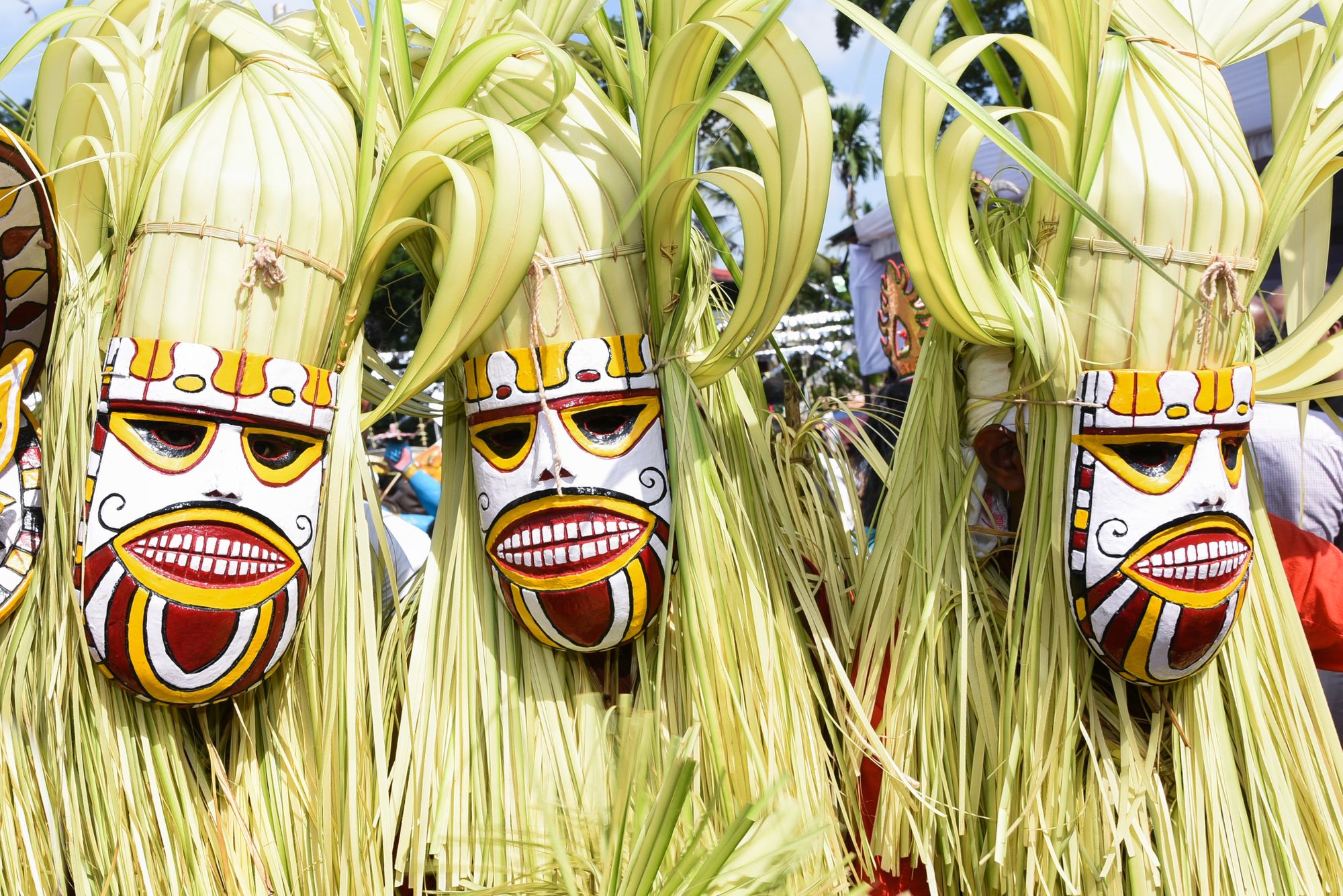 Where: Lisbon, Portugal
When: 16 - 30 May
Iberian Mask Festival is meant to bring awareness of the peninsula's culture and traditions, hence, as you might expect, it is a brilliant festivity that can impact your vision of the world's cultures. During a couple of weeks, costume performances are taken to the streets. These also showcase creative and unique masks that are worn by participants. The masks have a deep meaning, as they display diverse states of mind that are embedded in the artisanal handicraft.
Events in June 2020
Uffizi Gallery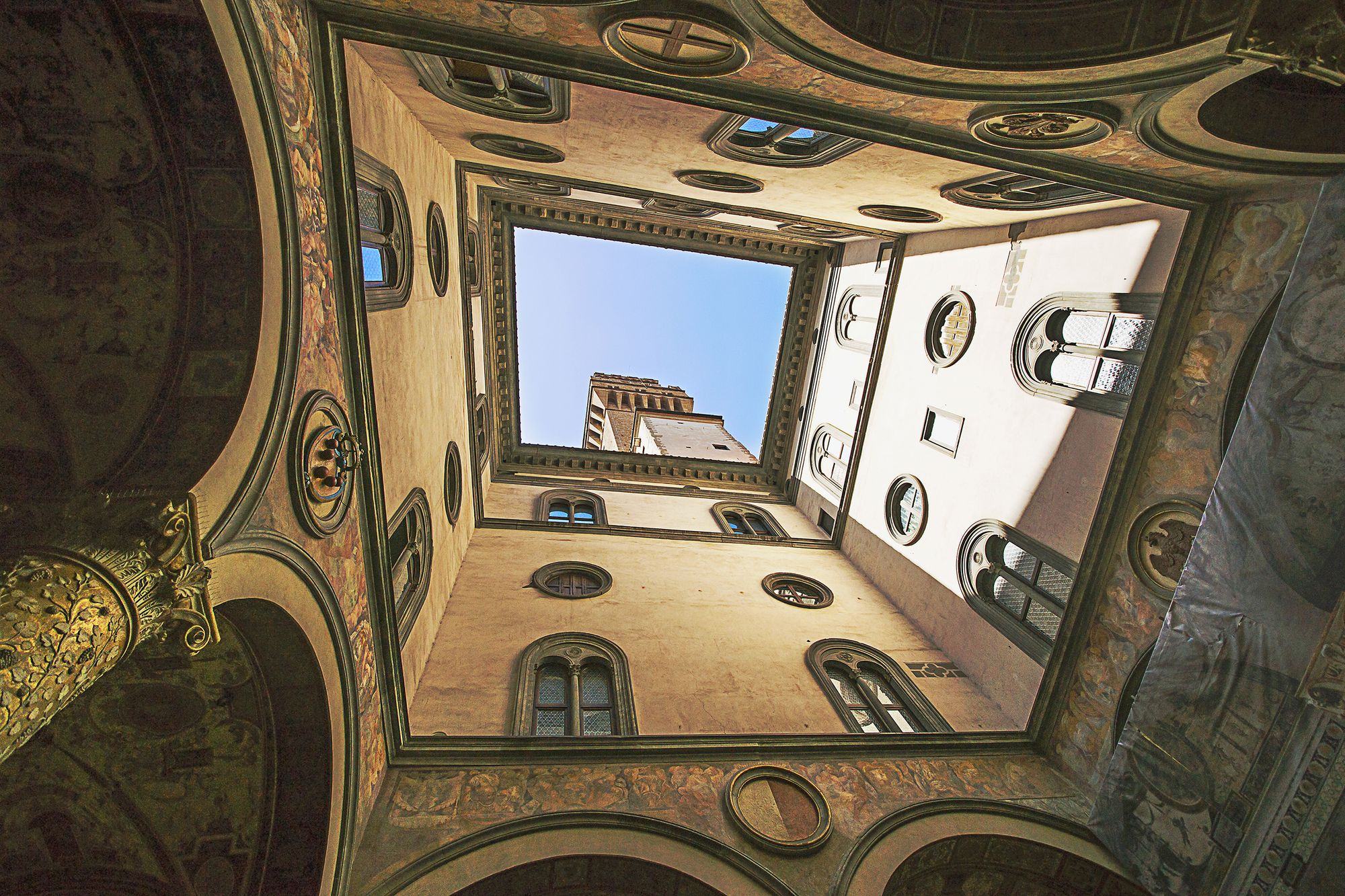 Where: Piazzale degli Uffizi 6, 50122 Florence, Italy
When: All year-round
Though it is not a particular event, we had to put Uffizi Gallery on our event list since this particular gallery must be visited while in Italy. Impressive works of art, including world-known paintings, sculptures, and architecture from diverse eras, are put on display. The breathtaking building is a work of art on its own, hence it should be on every architecture lover's list.
Queenstown Winter Festival 2020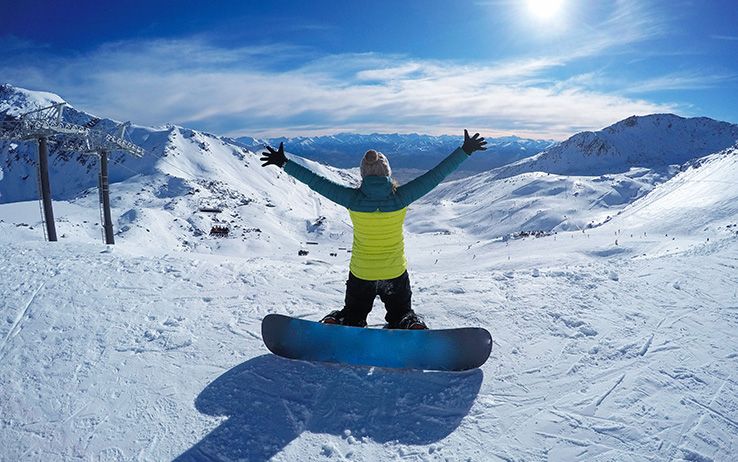 Where: Queenstown, New Zealand
When: 17 - 21 June
June is the ideal time to travel to New Zealand and praise Queenstown as the world's largest alpine vacation destination. On account of that, Queenstown is an amazing spot to practice skiing, snowboarding, snow sliding, and other activities that can be performed on snow.
Events in July 2020
Camp Bestival 2020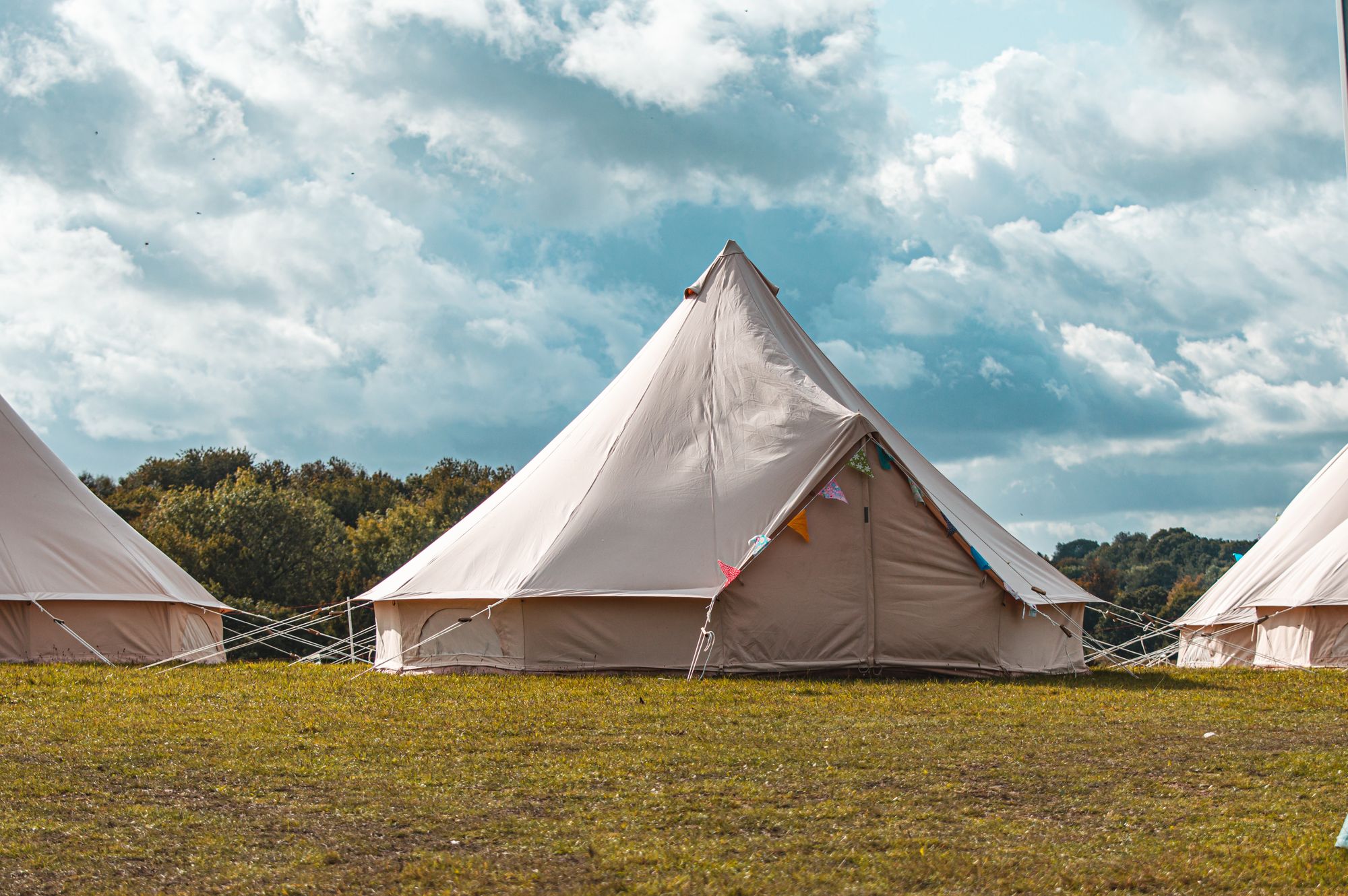 Where: Lulworth Castle Wareham, East Lulworth, United Kingdom
When: 30 July - 2 August
This multi-awarded festival is an excellent event for the whole family. What is it? It is a fully packed festivity under the sun with lots of entertainment for kids of all ages, including theater plays, circus shows, and fun games.
Grown-ups won't be mistreated as well, since there are plenty of things to do as an adult, as well. For instance, the outstanding music line-up can keep your fun levels high, the arts program and contemporary theatre can nourish your mind, and you can also lay on the grass and chat with your friends.
Pol' and' Rock Festival 2020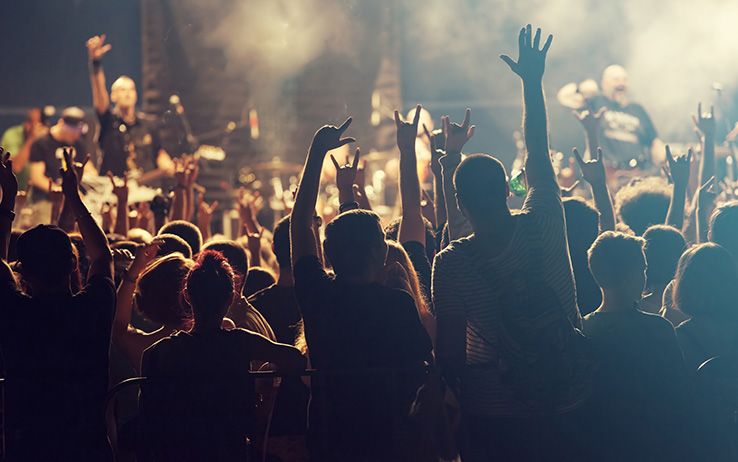 Where:  Kostrzyn nad Odrą, western Poland
When: 30 July - 1 August
Pol'and'Rock is one of the biggest music festivals in the world, which gathers around half a million attendees every year. All sorts of live music within five stages are going to appease everyone's hunger for distraction, adventure, music. Good news for those who are already intrigued - since the festival is non-commercial, the entrance is free.
Events in August 2020
GlobalFest 2020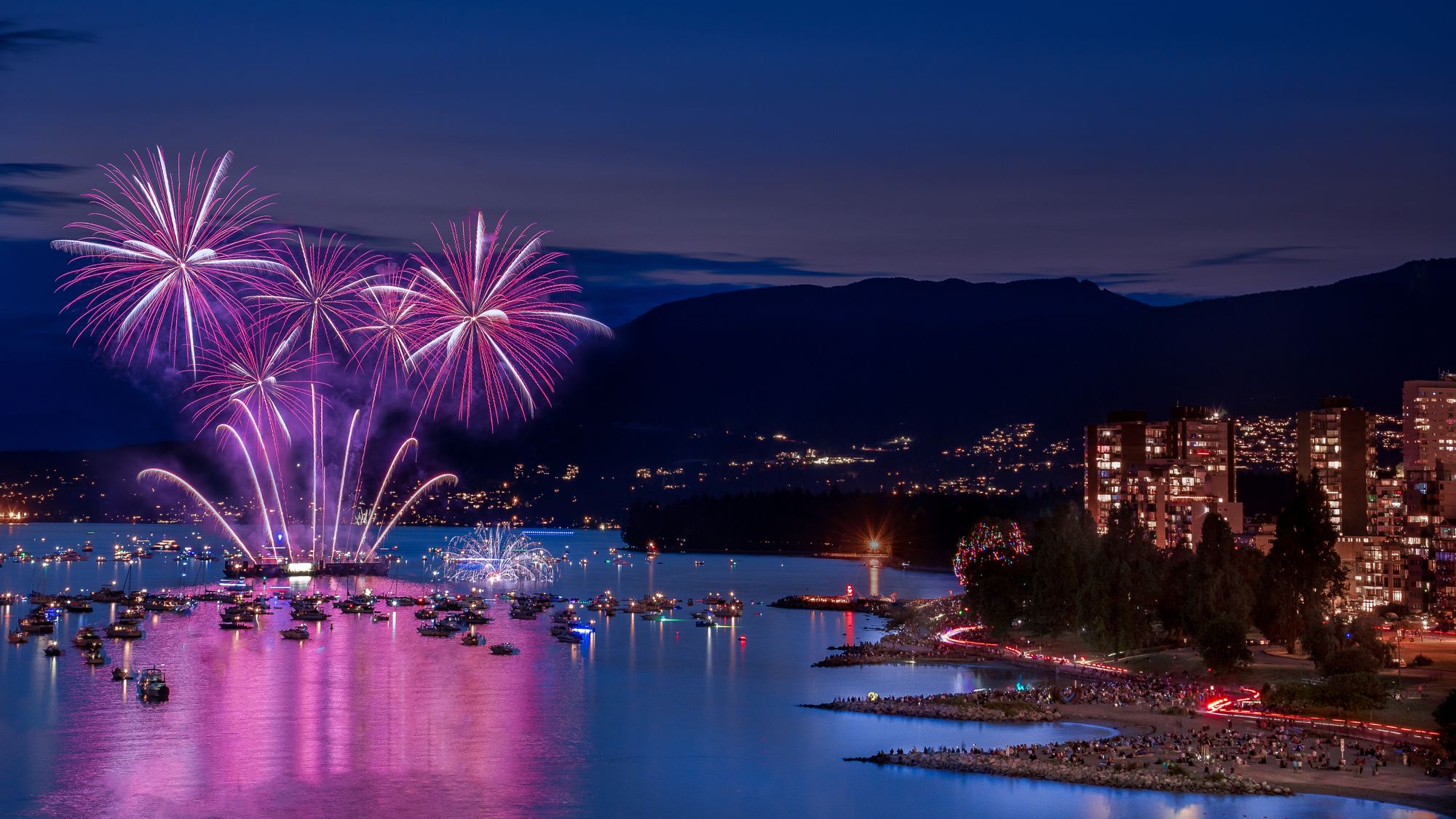 Where: Canada Elliston Park, Calgary, AB, Canada
When: 29 August
Probably everyone enjoys fireworks, and GlobalFest, also known as Alberta's most explosive festival, is a gorgeous chance to witness the most brilliant firework show on the planet. This year's theme is "Pearls of the Orient," which is going to be lit. Food vendors and international bars, kids' gardens and stage performances will also make your stay more enjoyable.
teamLab Borderless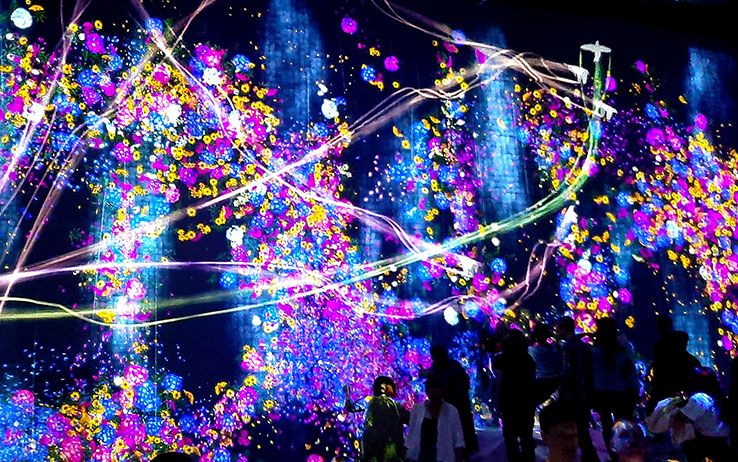 Where: MORI Building DIGITAL ART MUSEUM, Odaiba Palette Town 2F, 1-3-8 Aomi, Koto-ku, Tokyo, Japan
When: All year-round
Closed on: January 14, 2020, January 21, 2020, February 17 - 19, 2020
You are able to visit teamLab Borderless all year-round. If you are a lover of art designs and creativity, you are going to enjoy this spectacular place. teamLab Borderless is an exhibition of the power of our mind, which also encloses intricate visual designs. One visit to this exhibition is going to make you wow and perceive a whole new borderless world.
Airfares and advanced booking to Asia, Middle East, and Europe.
Start Here
Events in September 2020
London Design Festival 2020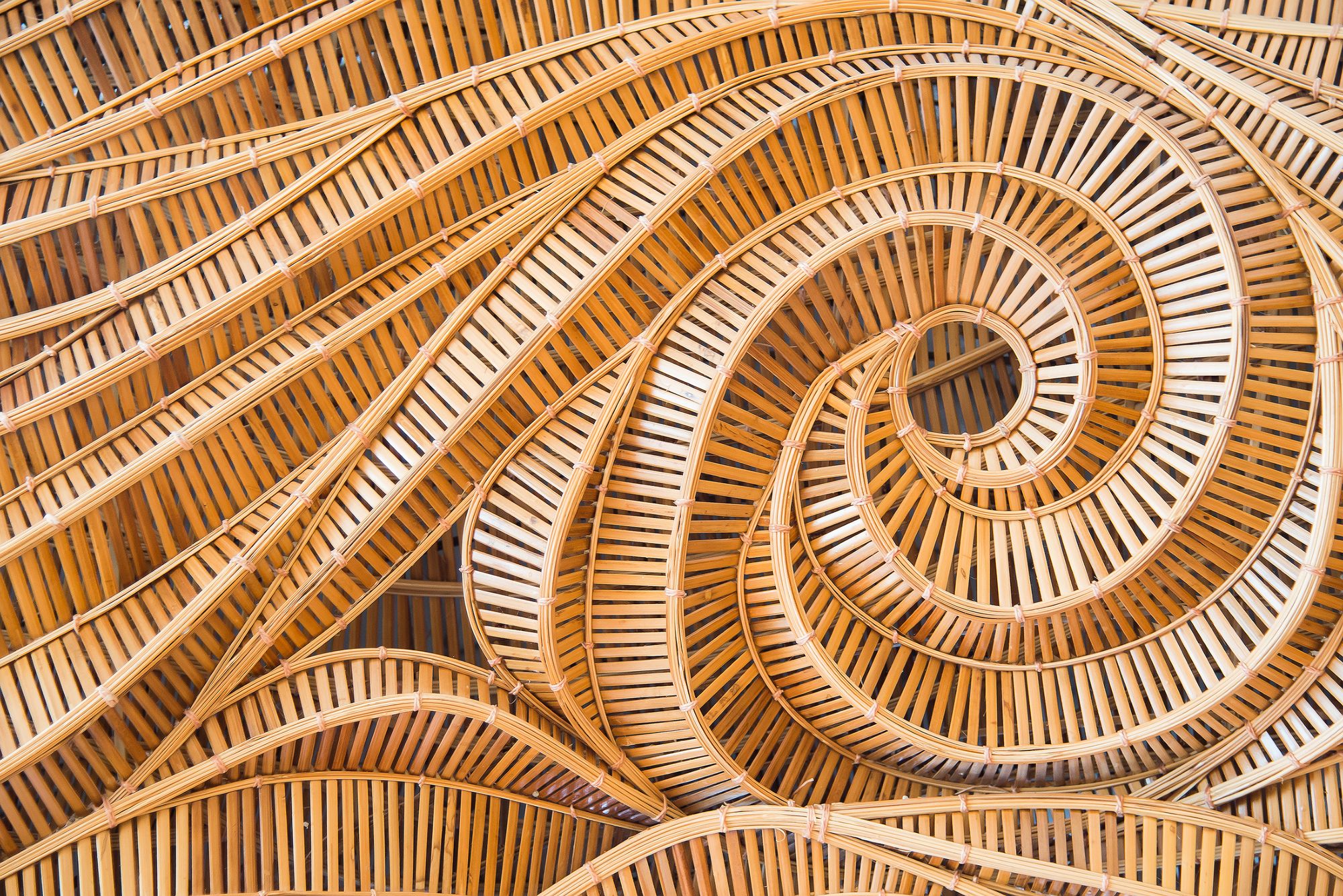 Where: London, UK
When: 12 - 20 September
If you are around London in September, don't miss the opportunity to see various art exhibitions in some particular locations. You may also be able to stumble upon several intricately designed works of art while walking around the city. Since the festival is meant to promote London as the capital of design, you may witness the most outstanding and creative works.
Lisdoonvarna Matchmaking Festival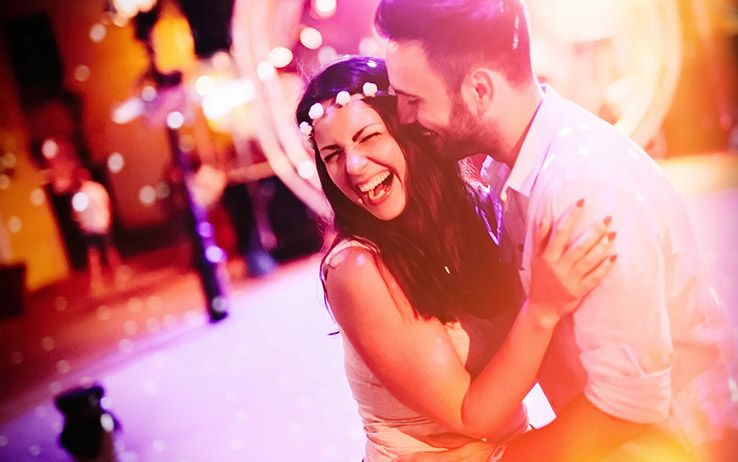 Where: Main St, Rathbaun, Lisdoonvarna, Co. Clare, V95 RY61, Ireland
When: 4 - 30 September
A month-long festival that includes live music and dancing all over the town's bars is a true magnet for singles looking for fun, adventure, and love. We all know that music and dancing can bring people together and perhaps some of them can find their love.
Also, for those looking for love, Willie Daly, Ireland's only traditional matchmaker, can help you with that. The legend tells that if you touch his book with both hands, you will get married in 6 months.
Events in October 2020
Dubai Expo 2020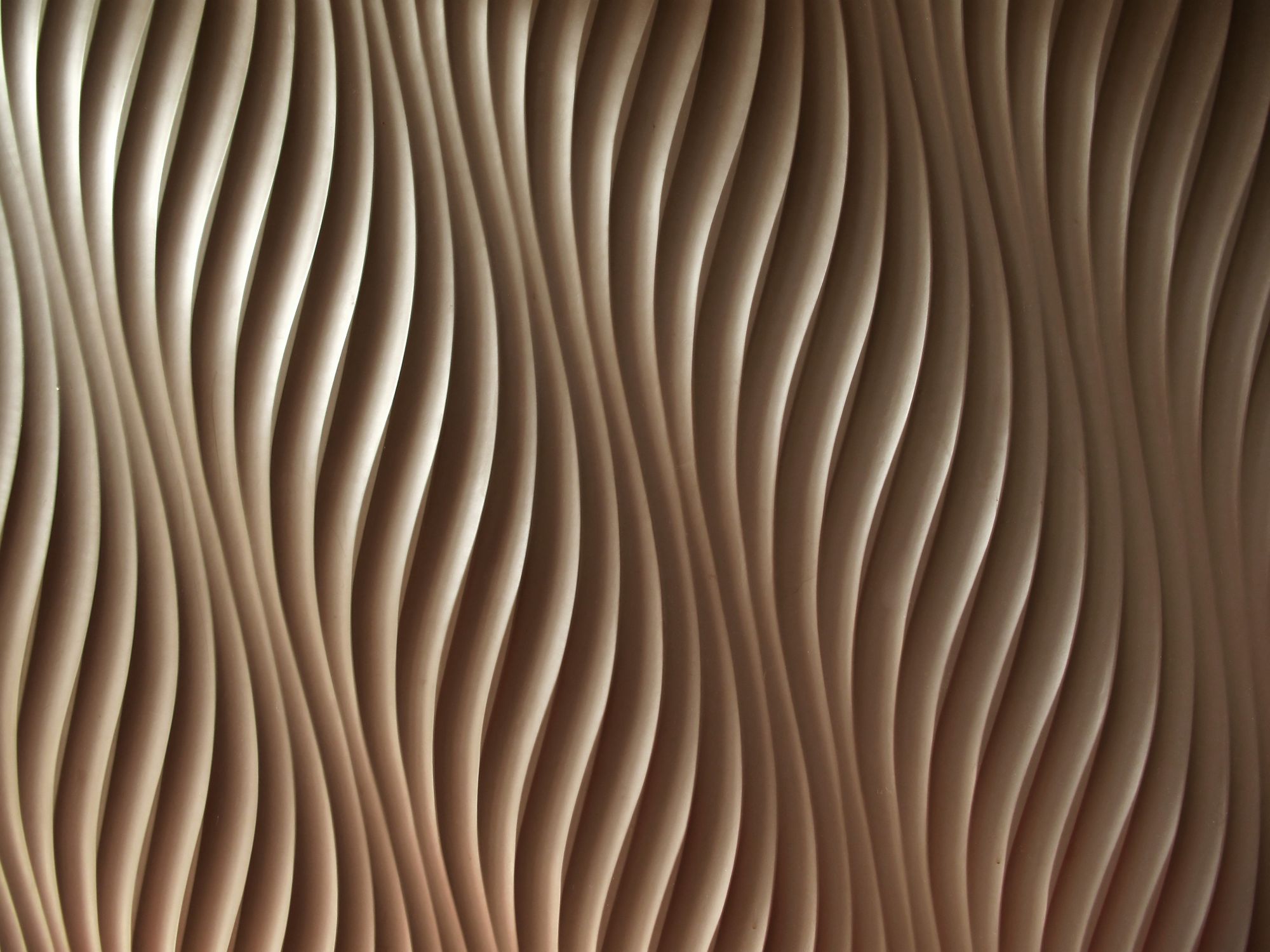 Where: Dubai, UAE
When: 20 October 2020 - 10 April 2021
Expo 2020 that is going to take place in Dubai for a whole 173 days, will be a complex event that will also combine various activities. Digital and technical innovation, never-seen discoveries, exquisite food, and many more are set to blow your mind. This epic event will be nothing like others.
Masskara Festival 2020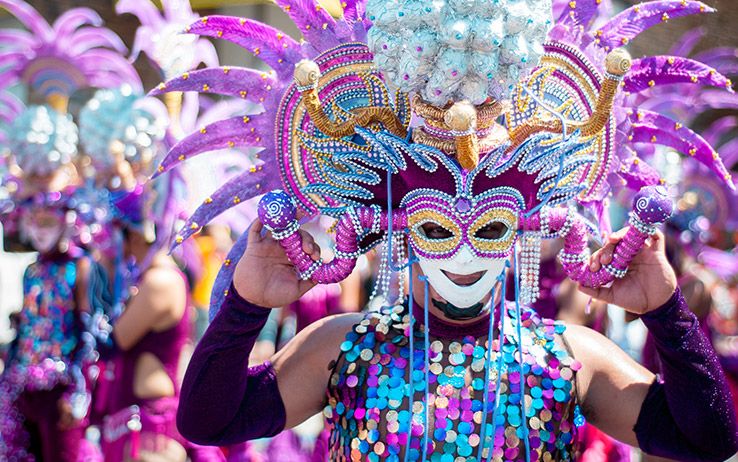 Where: Bacolod City, Philippines
When: 5 - 26 October
Born in one the saddest times, when there was a financial crisis and a naval tragedy, Masskara Festival was meant to bring joy and to elevate the financial situation of Bacolod City. Observed since 1980, the festival showcases costume performances with handmade masks that previously have been sold to raise funds. Additionally, the event was established to praise the cultural diversity and the city's creative community.
Events in November 2020
Diwali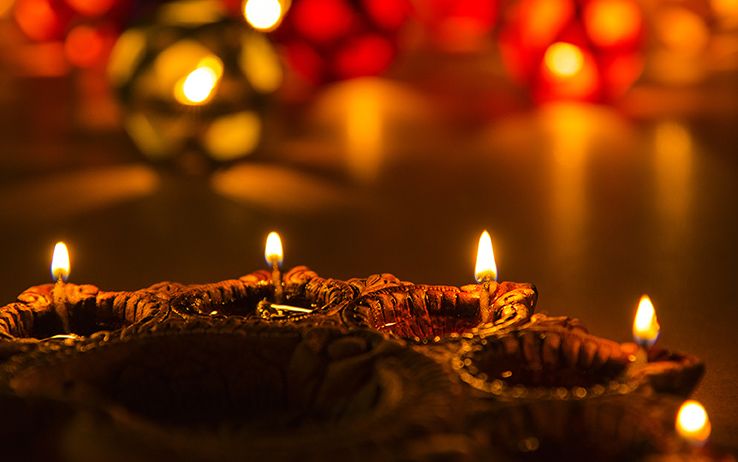 Where: India and Indian diaspora
When: 12 - 16 November
Expect to see plenty of lights around the city during the 5-day celebration. Diwali - the festival of lights - observes the spiritual victory of the light over the darkness, good over evil, and knowledge over ignorance. Traditional rituals that have cultural significance are performed by the locals, but as a tourist, you can witness them as well.
Events in December 2020
Chichibu Night Festival 2020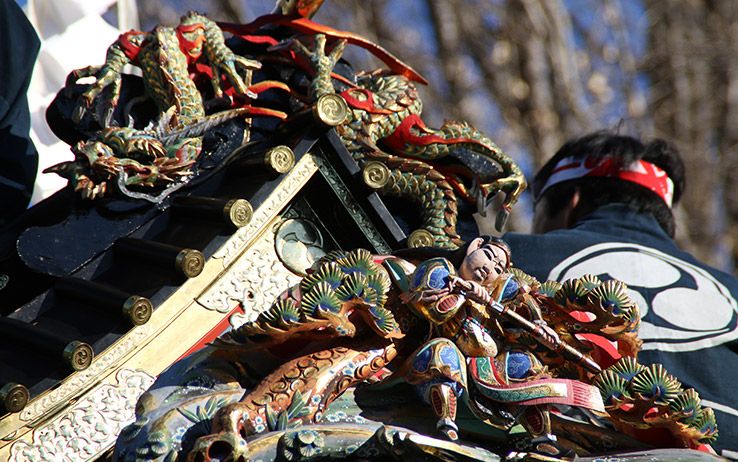 Where: Chichibu, Saitama, Japan
When: 2 - 3 December
One more festival featuring lights, this time in Japan, which praises Chichibu Shrine, known to be more than 1,000 years old. During one night, Chichibu city's streets are lit by marching mikoshi and floats, adorned by multiple lights. It is a spectacular experience, which is usually culminating by rare winter fireworks.
Santa Claus Village 2020
Where: Joulumaantie 13, 96930 Rovaniemi, Finland
When: All the year round
On the other side of the planet, there is a small village that brings miracles, magic, and joy to the world. It is none other than Santa Claus Village, which can host all-year-round everyone of any age. Kids can meet in person Santa, grown-ups can explore the Arctic Circle, and everyone can engage in a fun and magical experience.
---
That's it for today's blog post. Hopefully, we inspired you to travel more, and if you think about the cost of a trip to India to attend Diwali, or visit teamLab Borderless in Japan, or the International Kite Festival in Italy, don't worry since Wowfare can bring up an astonishing deal.
Wowfare always has up its sleeve plenty of offers that can surpass your expectations. Travel the world, attend some of the most brilliant worldwide events, and improve your lifestyle!
Travel the World & Attend Global Events
Start Here
Last Updated on January 29, 2020.