Holidays are a good reason to gather the most important people in your life, to travel, and to make outstanding memories. Along with celebrations, holidays make an indispensable part of everyone's lives and hold specific significance in history or religion of a particular country. That's why every country from around the world has at least one holiday that is widely celebrated.
There is a plenitude of holidays that are celebrated in the world. In this blog post, we gathered 16 most amazing, unique, and fun holidays that are spread on the globe. Let's dive in and explore the beauties of the holidays that are celebrated in some of the world's countries.
Diwali, India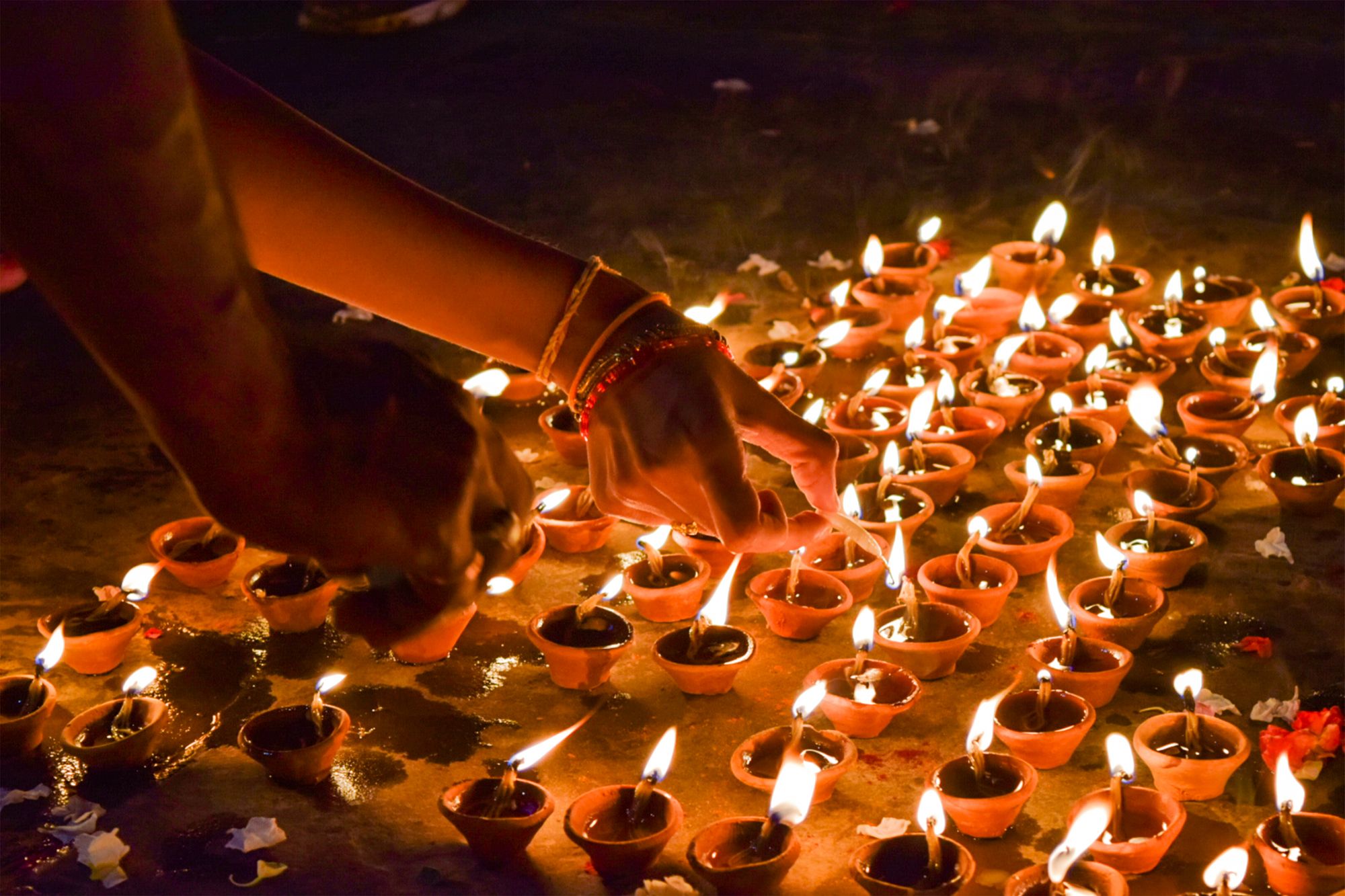 Known as The Festival of Lights, this holiday symbolizes the win of the good over the bad. People illuminate their houses, temples, shops, offices and other buildings to mark the victory of good over evil, light over darkness, and knowledge over ignorance. The metaphor of lightning and light, embodies knowledge and consciousness.
Diwali usually lasts for five days, the climax being on the third day that corresponds to the darkest night of the Kartika (a Hindu lunisolar month). This holiday is widely celebrated in autumn around the world by the Indian diaspora, and by Hindus, Jains, Sikhs, and some Buddhists, in particular. People gather around and light clay or oil lamps and make intricate flour or rice designs in front of doors or shrines to mark this holiday of light.
Although the above mentioned celebrate the same holiday, they do it based on different cultural and religious connotations. Taking this into consideration, some people believe that this celebration marks the return of Lord Rama. Others relate this holiday to the goddess of prosperity and wealth, Lakshmi, while others celebrate the victory of Lord Vishnu over Bali, the demon king.
Traveling to India, Nepal, Sri Lanka, or Singapore during this Diwali, brings in a new, fascinating side of these countries. During the time, the streets are illuminated by a great number of lanterns and diyas. Families go shopping for new clothes, make gifts, and offer sweets to each other. Along with these, a multitude of Diwali themed street food can be tasted, while walking around the cities.
Holi Festival, Nepal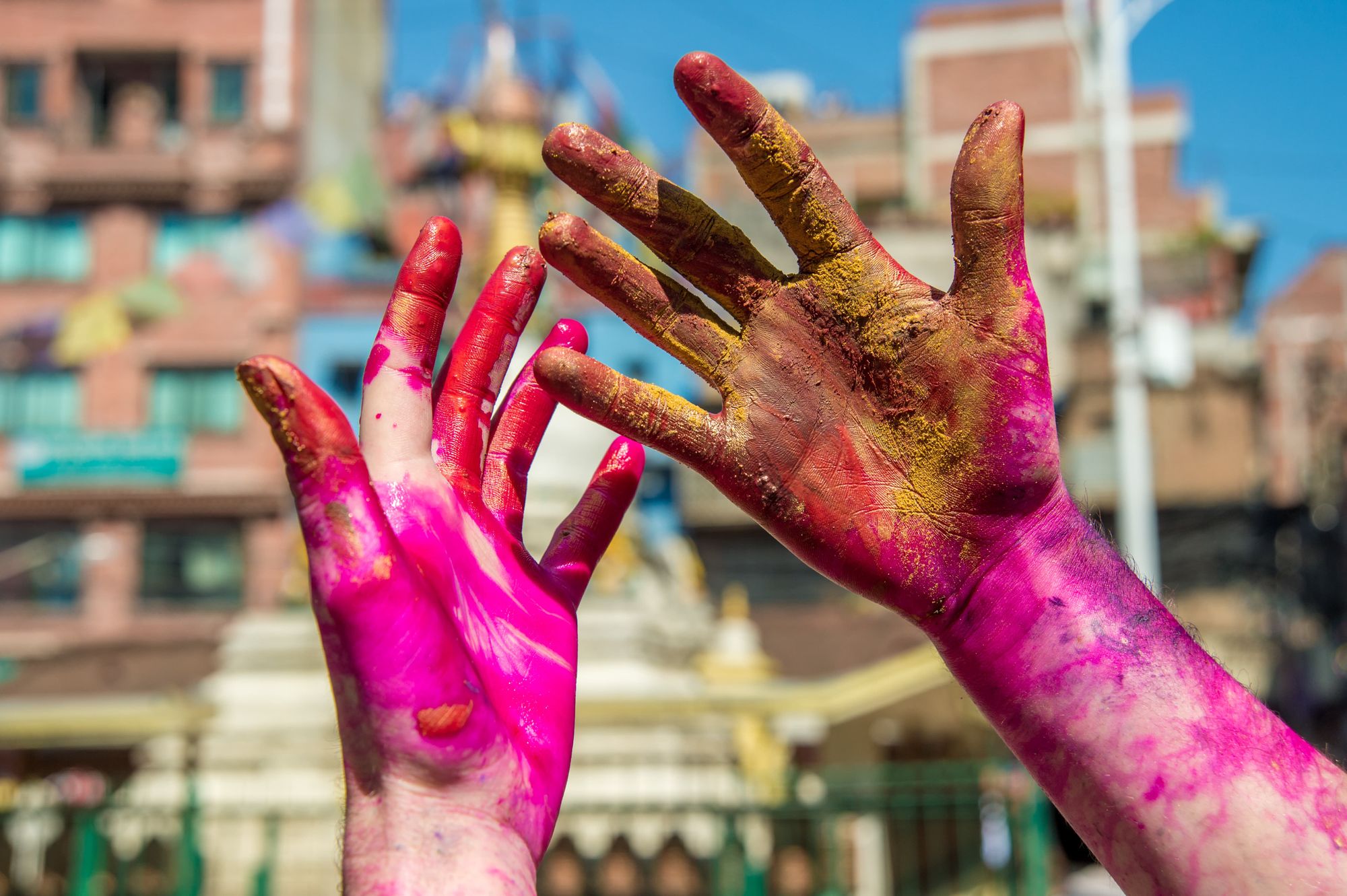 Holi is a popular holiday celebrated mainly by Nepalese and Indian people. It is also named as the "festival of colors", the "festival of spring" or the "festival of love". This colorful festival brings joy and happiness to anyone who celebrates it. It designates a new beginning, the arrival of spring, and consequently, the end of winter, and it is a day when people can celebrate love, forgive and forget, restore broken relationships, and have a good time with their beloved ones.
Holi festival lasts for one night and one day, and it begins in the evening of a full moon day, named Purnima. The night before Holi is called Holika Dahan as during it people gather to perform religious rituals in front of a bonfire, and pray to get their internal demons destroyed, just like Holika (the sister of the demon king Hiranyakashipu) was destroyed by fire.
On the other day, the Holi festival begins. People meet on the streets and spray colored water on each other. They rub the colored powder into each other's skin and just throw it at one another. No matter who is walking down the street, he will be covered in lots of colors by the time he escapes the crowd, for sure. While the color battle is happening, other people play musical instruments, sing, and dance.
After the fun part of the festival comes to an end, people go home, wash out the colors, and change into clean clothes. Then, they visit their relatives, and friends, bring gifts, sweets, and drinks to their homes to share the joy of this beautiful holiday.  
In Nepal, people believe that by throwing colored water balloons, named lola (literally "water balloon" in Nepalese) and powder at each other will bring sorrow away and will make their lives more colorful.
Eid Al-Fitr, Saudi Arabia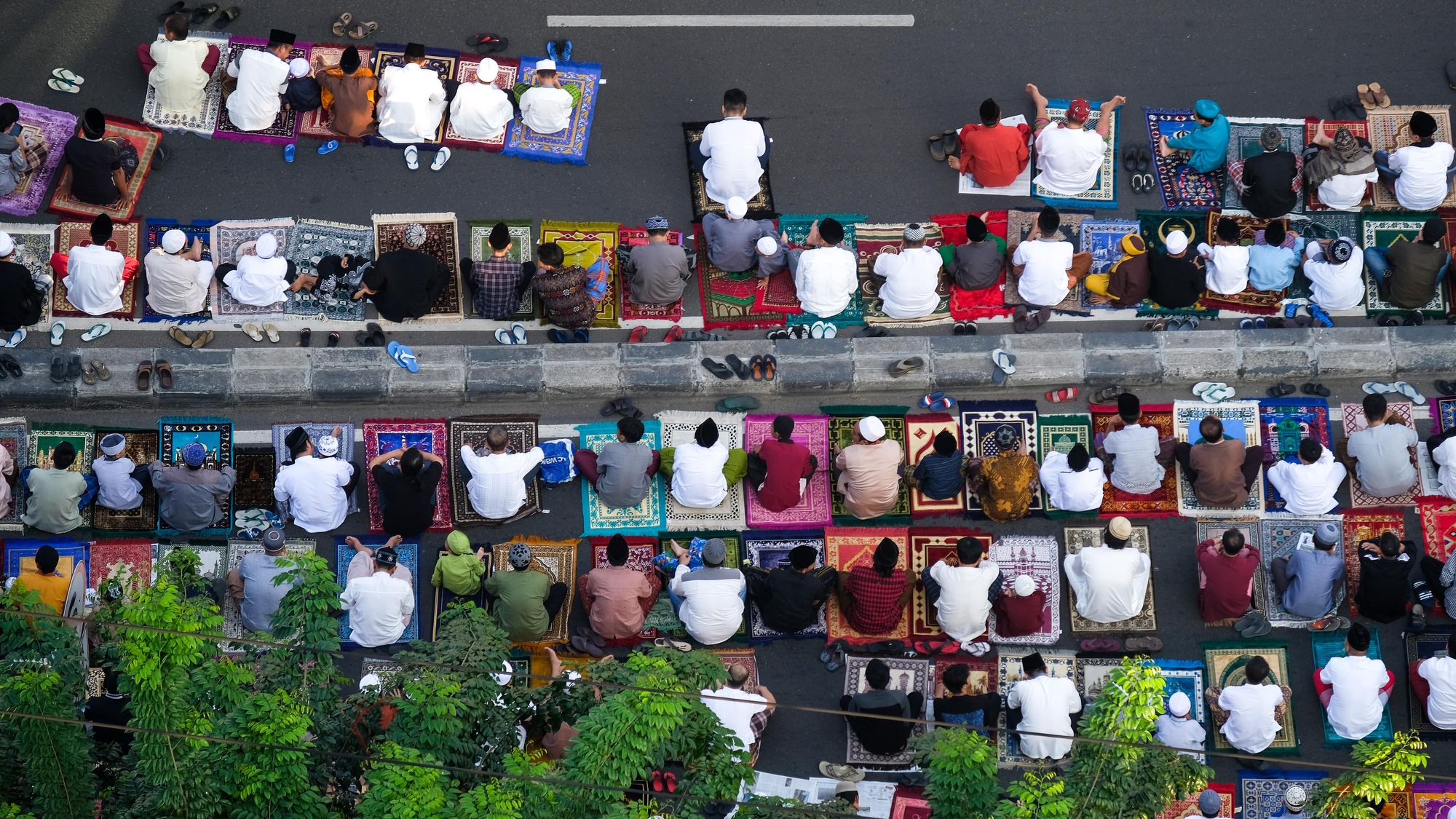 The name of this holiday is translated as "Festival of Breaking the Fast", and it designates the end of the 30-day fast, also known as Ramadan. This religious holiday is mainly celebrated by Muslims in Saudi Arabia, Iran, Turkey, along with many countries of Africa and South Asia. Particularly in Saudi Arabia, the festival is celebrated with great pomp; people prepare for it meticulously by decorating their houses and streets, and by cooking sumptuous meals for families and friends.
While the traditions of the celebration may vary, depending on the region where it is celebrated, this holiday keeps a common thread of generosity and hospitality, in particular. That's why people give many gifts during Eid Al-Fitr. If children are visiting their relatives or friends with their parents, the adults give them money and specially decorated bags with goods. Many shopkeepers show their generosity by offering free items and goods too.
Kwanzaa, US, and the African Diaspora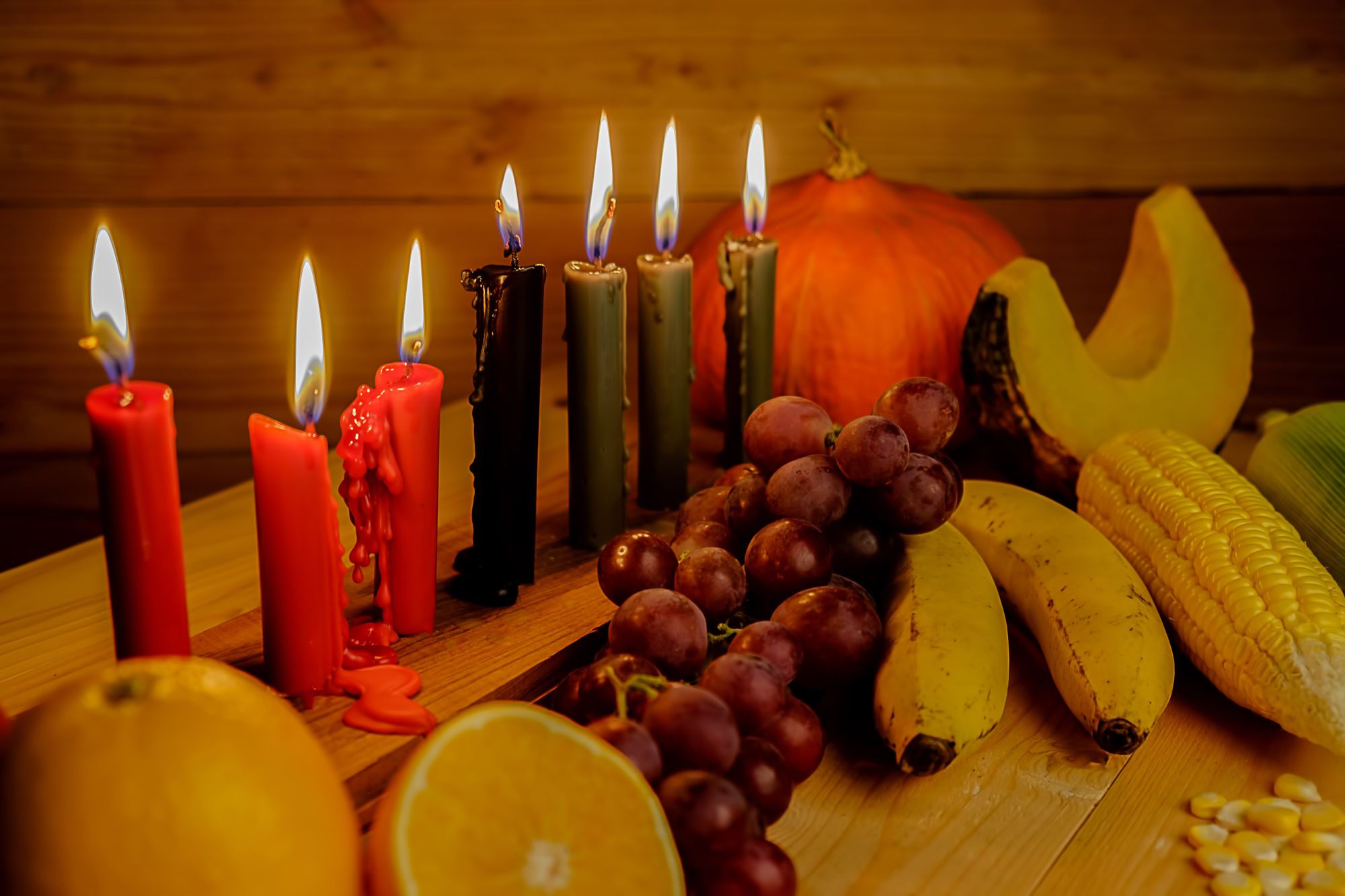 Kwanzaa is annually celebrated, mainly, in the United States, and it lasts a week. During this week, African-Americans celebrate their heritage. This holiday is observed between December 26 and January 1, topping it up with a big feast and gift-giving. The celebration has seven core principles, named Nguzo Saba. These principles teach how to spread African thoughts and practices when interacting with the world. The number of days is corresponding to a principle as follows:
Unity (Umoja): To keep unity in the family, community, nation, and race.
Self-Determination (Kujichagulia): To determine who we are: to define, name, and create ourselves, as well as to speak for ourselves.
Collective Work and Responsibility (Ujima): To keep the community together, and solving the problems of our brothers and sisters together.
Cooperative Economics (Ujamaa): To work on our businesses collectively and earn from them together.
Purpose (Nia): To bring back our people's traditional greatness by making our life's work to the development of our community.
Creativity (Kuumba): To improve our community by applying our creative abilities and do our best more than we inherited.
Faith (Imani): To keep our faith in our people, our parents, our teachers, our leaders wholeheartedly, and to believe in our righteousness and victory of our struggle.
During this spiritual holiday, people decorate their houses with fruits and vegetables and commemorate their African Ancestors by placing a special mat on a table, called Mkeka, and setting a Kinara (candle holder), Mishumaa Saba (seven candles), mazao (crops), Mahindi (corn), a Kikombe cha Umoja (unity cup) on it.
Festa Junina, Brasil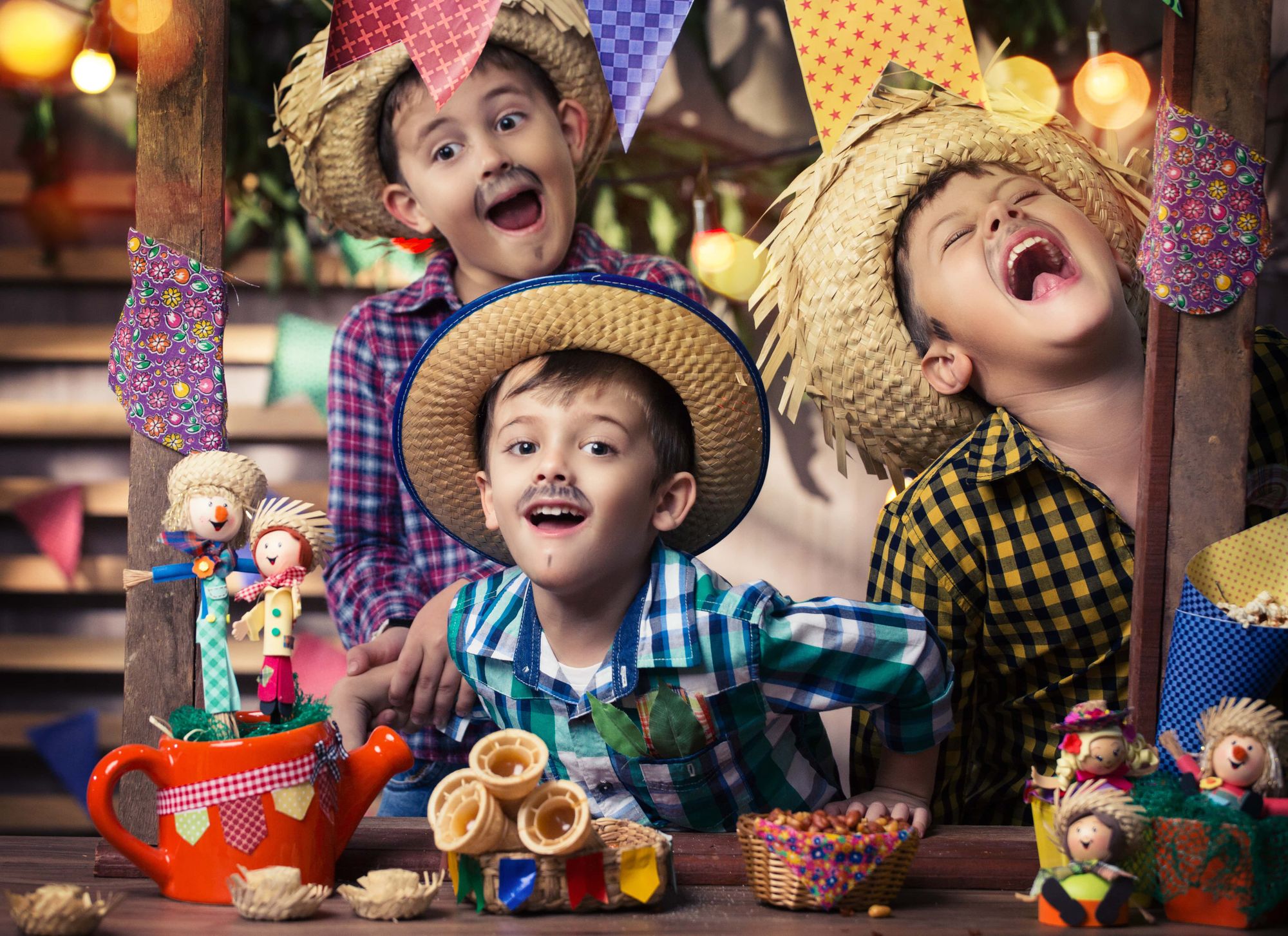 Celebrated on June 24th, Festa Junina, also named as festas de São João, is observed on the eve of the Catholic holidays of Saint John, Saint Anthony, and Saint Peter. During the evening, people dress in rural, harvest-appropriate clothes, and make big bonfires in front of their houses. June is a colder month, thus bonfires help people gather together.  
Through the festival music is playing, people are dancing, and children are playing fun games. As the corn gets harvested during June, the main food that is eaten during Festa Junina is corn-made.
Maslenitsa, Russia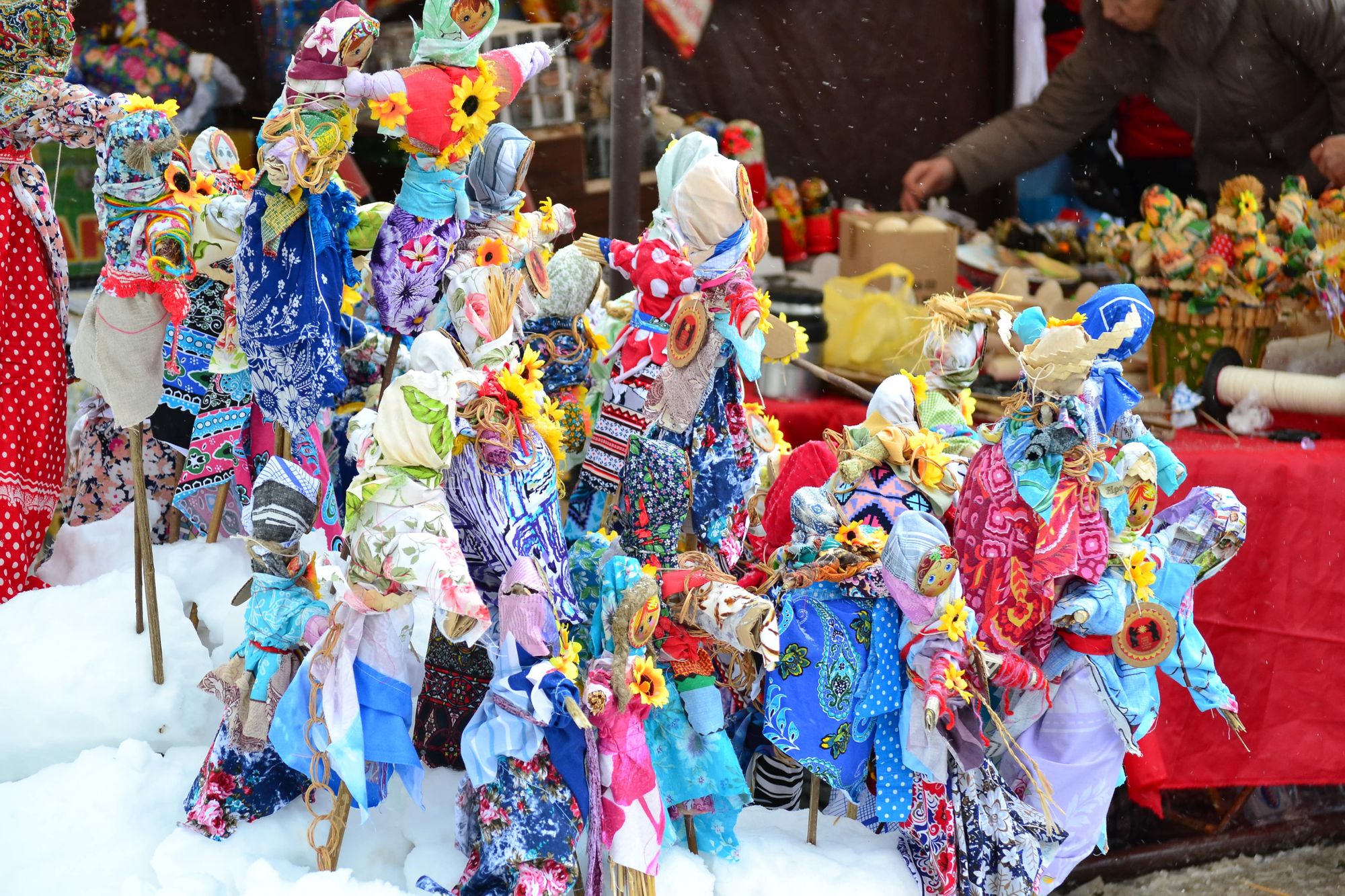 Also called the Crepe Week, Maslenitsa is celebrated by Slavic people, and it marks the beginning of the Great Lent in March. People make thin pancakes, named blinis, with diverse fillings: from sweet to savory ones, and offer them to their relatives and friends. People eat these round-shaped treats that represent the sun in hopes that the end of the winter is kind.
The last day of Maslenitsa is marked by another holiday, the Forgiveness Sunday. During this day, people ask each other for forgiveness and spend some precious time with their families and friends. The end of the Crepe Week is marked by the burn of the Lady Maslenitsa (a straw effigy) in a bonfire which represents the winter season, therefore marking the winter's end. Perhaps, you should buy something as a souvenir on the street markets that are set around the cities.
Sinterklaas, Netherlands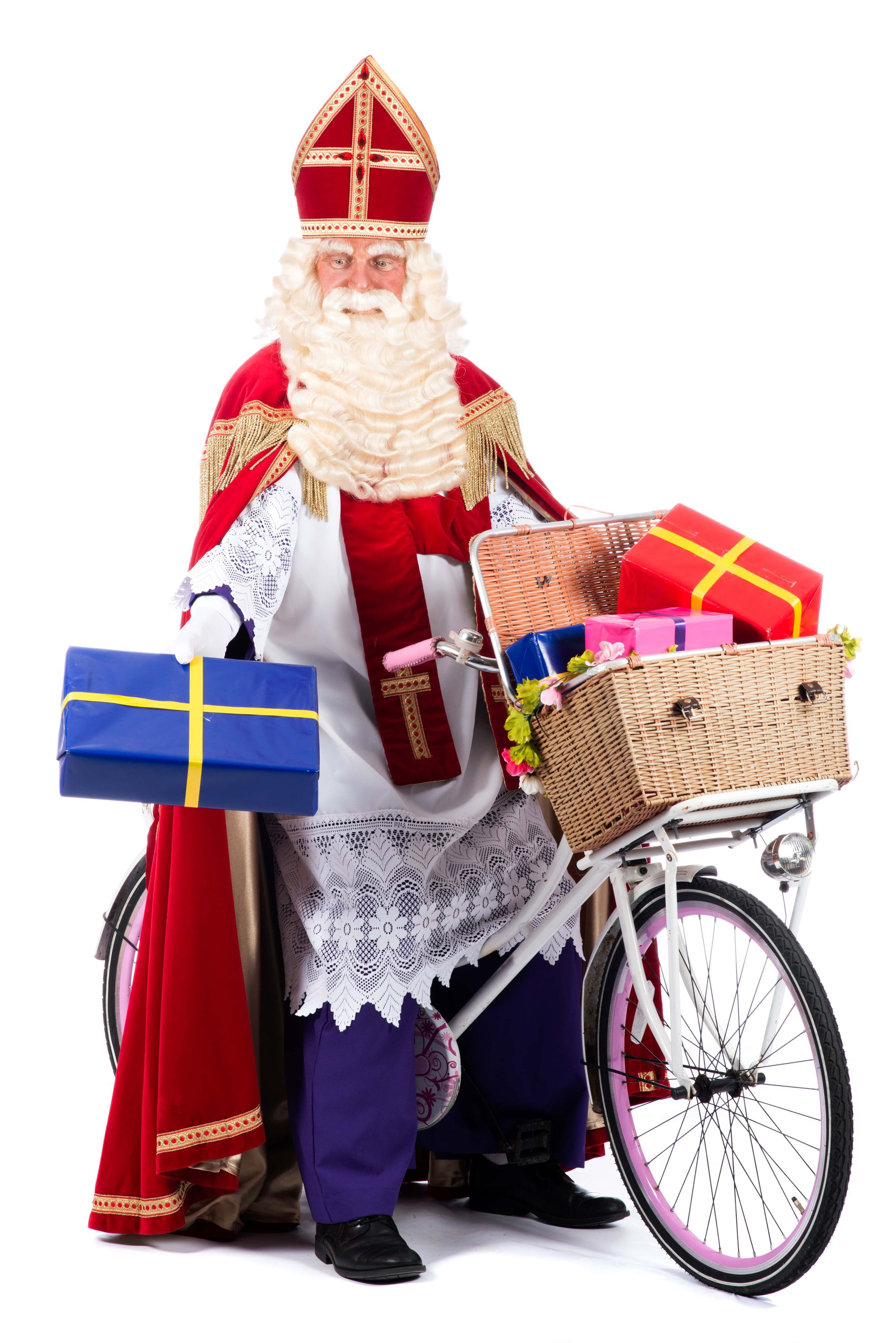 Sinterklaas translates as Saint Nicholas from Dutch and is a feast in the name of Saint Nicholas. It is celebrated on the Eve of December 5, in the Netherlands. It is mainly a children's holiday, and it involves gift-giving on St. Nicholas' Eve.
The legend tells that Sinterklaas comes from Spain by steamboat, and brings lots of toys for the children who behaved well during the year. The feast begins with a big parade on the streets during which people sing songs and dance. Sinterklaas has his helpers by his side, named all Piet, to help him deliver the presents. Naughty children aren't given gifts and are said to be taken to Spain to learn how to behave well.
Although this holiday resembles a bit Christmas, it is a separate celebration in the Netherlands, Holland, and Belgium.
Tu B'shevat, Israel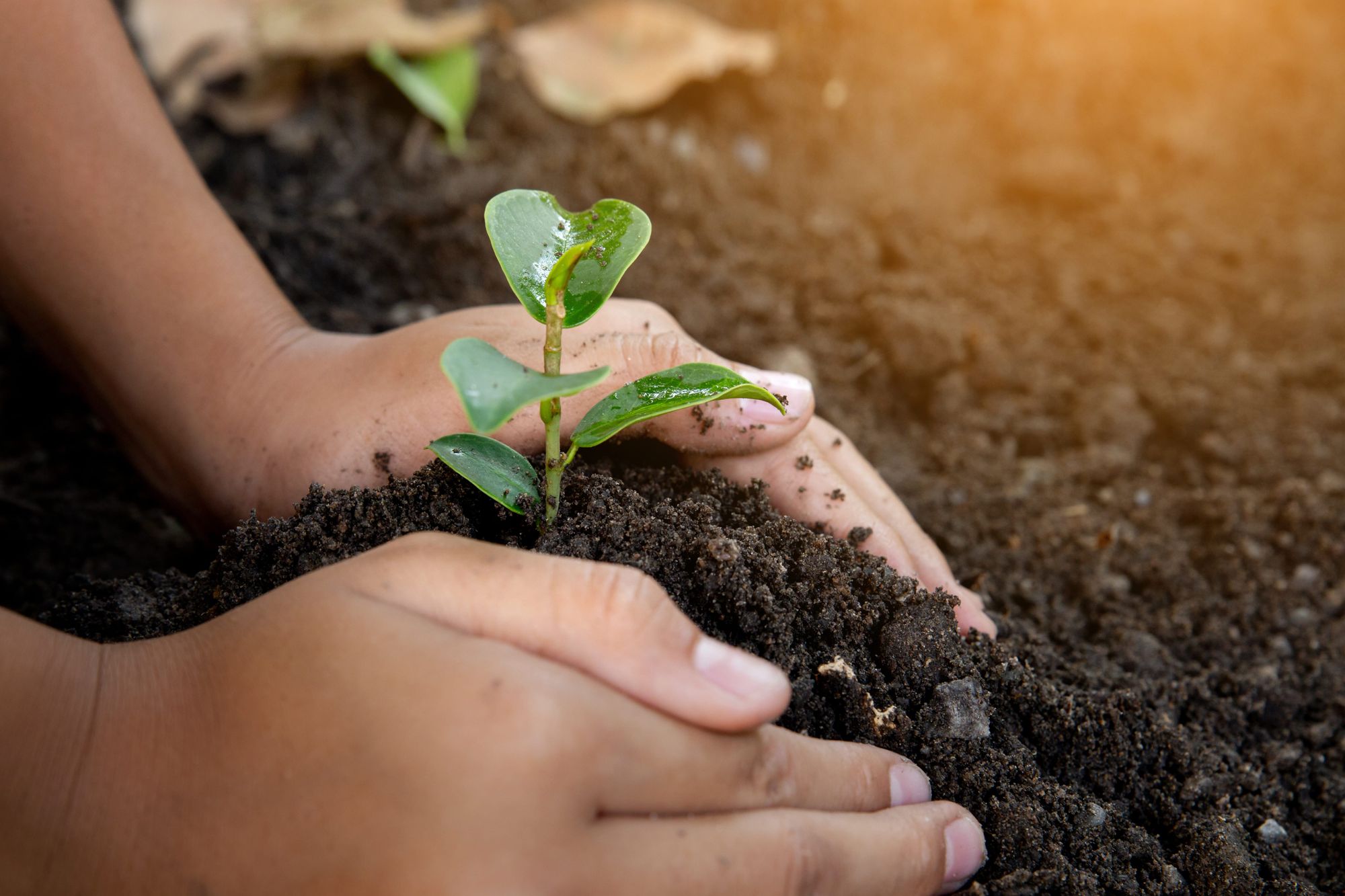 Among all Jewish holidays, Tu B'shevat takes a significant place in Jewish culture as it celebrates the mother nature. It is observed on the 15th of January or February, depending on the Hebrew calendar and it marks the end of the rainy season. During this holiday, people plant trees, eat fruits and bring up, this way, the awareness of our impact on the planet's nature.
Qingming Festival, China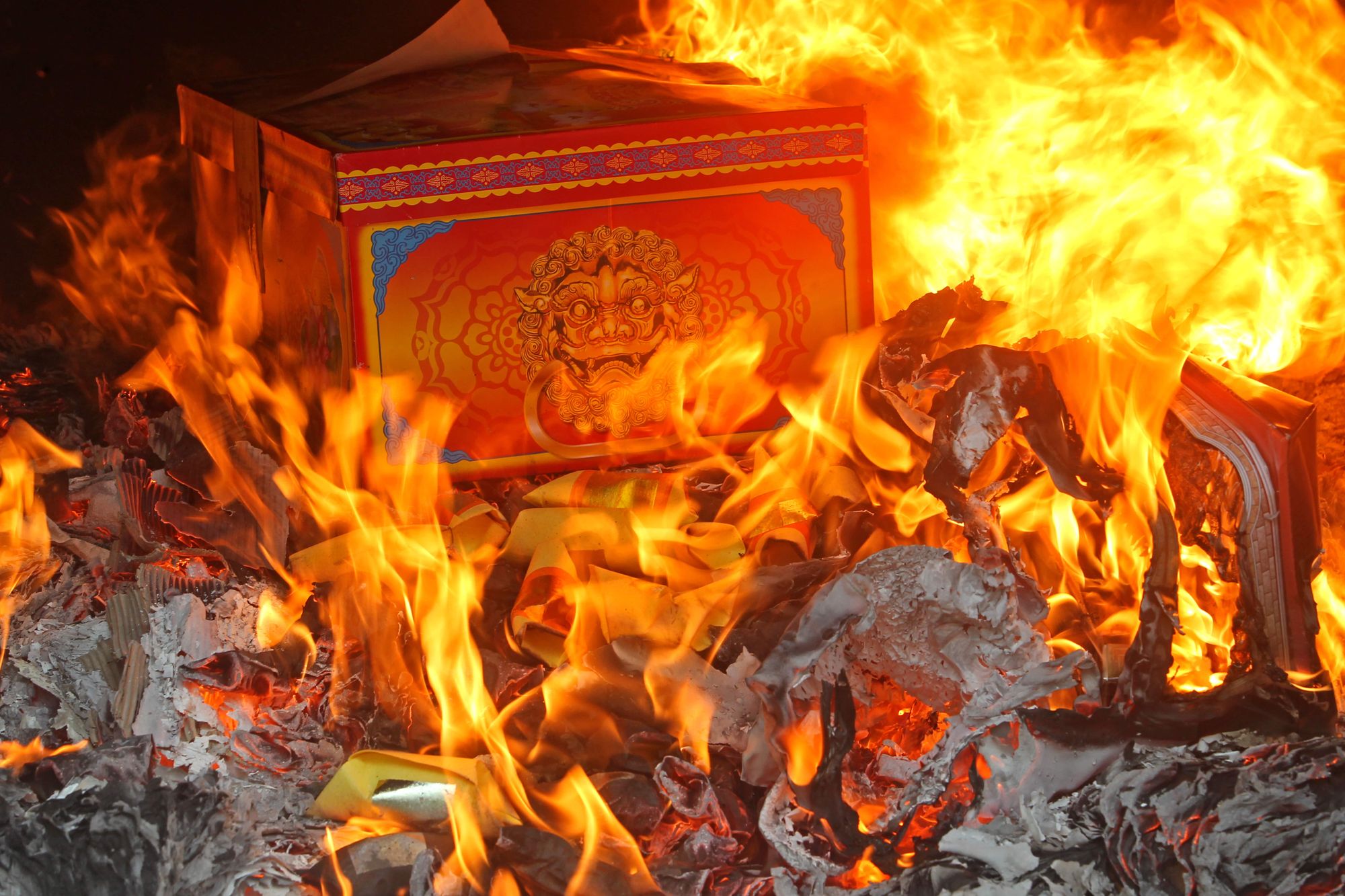 Qingming Festival is a bright and colorful holiday. Although it translates as "Tomb-Sweeping Day", this festival brings a lot of spiritual and physical stability, joy and gratitude. People clean their ancestors' tombs, bring flowers and food to them, and showing their reverence this way.
Qingming marks the beginning of spring as well. During this festival, people fly kites, do sports, walk down the streets and have a good time with their families and friends.
Día de Muertos, Mexico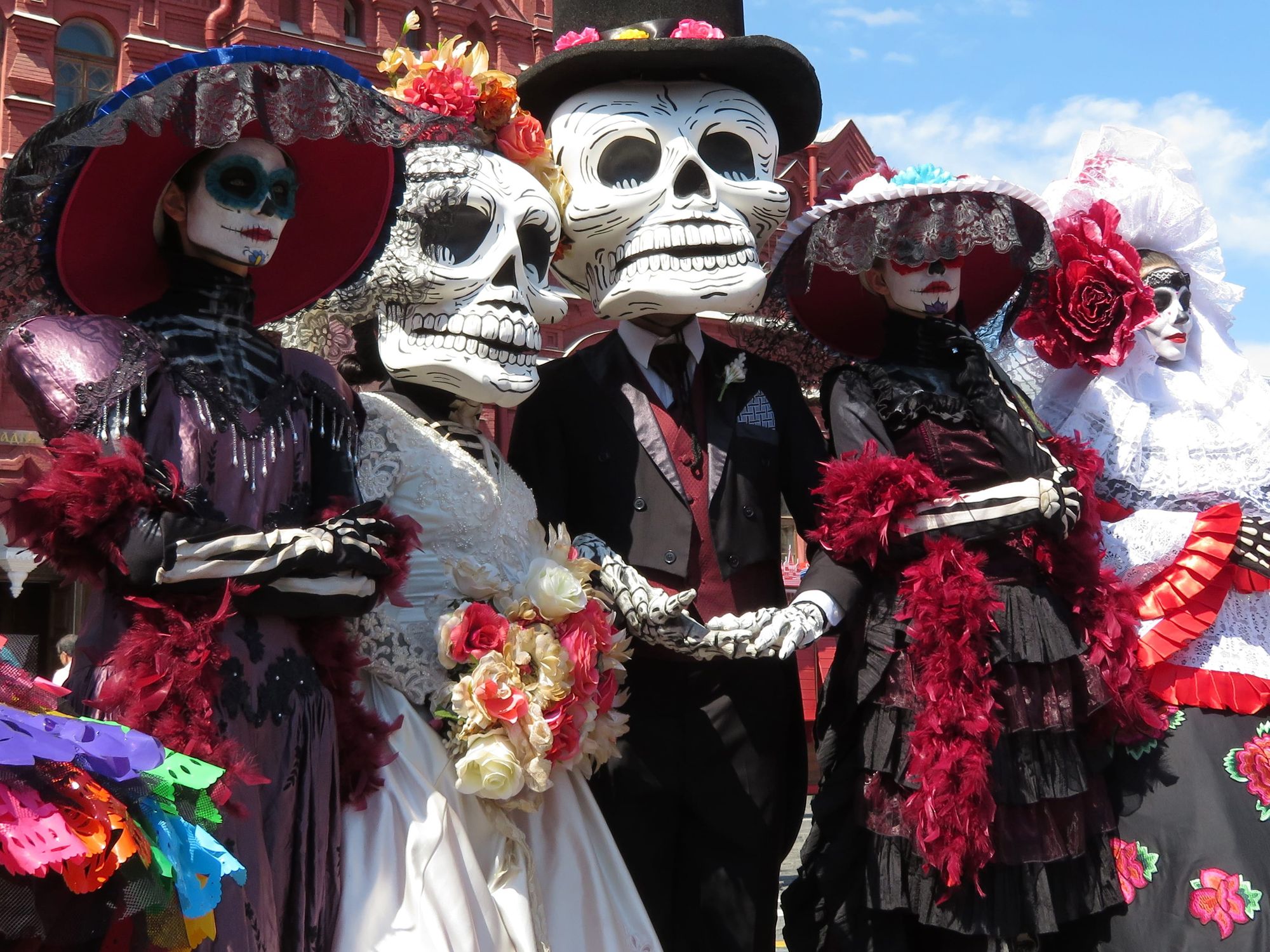 The celebration of this holiday is on November 1. People gather at the tombs of their passed away relatives, or beloved ones, to commemorate them and support their spiritual journey. Usually, people bring food to the graveyards and have a meal there.
The holiday is a celebration of the lives after the death of passed relatives and friends, that's why it brings happiness and joy rather than sorrow and mourning. During Día de Muertos parades are held, face paint, death-themed candies, bright colors, and private commemorations are involved to honor the lives of the dead.
Holidays are an important element that joins our families and friends, hence our communities. There are plenty of holidays over the world, which makes each culture unique and exceptional in its way. We should celebrate and show our respect towards each of them, as every one of them can teach us something significant. Besides that, they are a great opportunity to make holiday travels to diverse locations that weren't discovered by you yet.
We hope this blog post broadened your knowledge a bit, and will encourage you to travel more. We wish you a happy holiday journey!
Last Updated on October 7, 2019.