"Money is only a tool. It will take you wherever you wish, but it will not replace you as the driver," said Ayn Rand, and she was absolutely right. Money won't make you happy, but the things you'll spend money on might be the reason for your happiness.
If you wish to travel around the world, you will certainly need money. You'll have to spend them not only on the trip itself, but also on such essentials as accommodation, food, and perhaps entertainment, whether you are on a business trip or a vacation.
It is no surprise that money is a fast occurrence. Once you get it, it tends to evaporate from your wallet in a blink of an eye. This may be the reason why many people strive to save money by spending it less as far as possible. Even an amount of $50 can be perceived by different people differently, not talking about how drastic the variation can be depending on the countries they live in.
That's why you, as a tourist, may consider looking up the exchange rates of a specific currency, and particularly, the costs of goods you'd be purchasing before you head to a particular country. We've gathered a list of the top 20 destinations in the world and things to buy with 50 US dollars, which may help you identify price divergences and calculate the approximate amount of your spendings.
UK Souvenir Ideas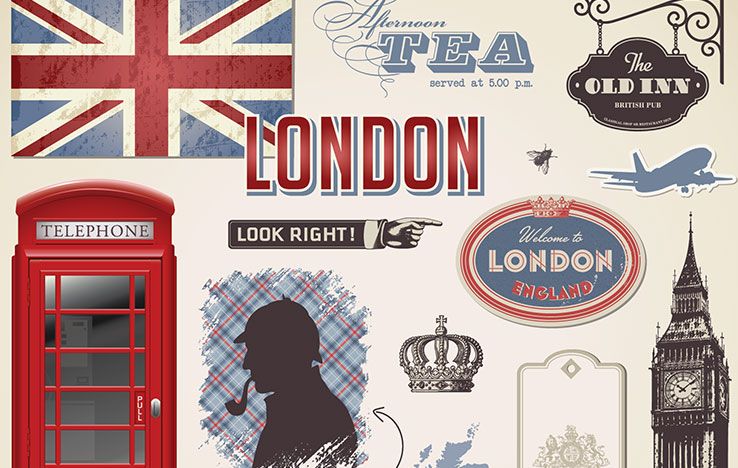 Currency exchange: $50 equals 38.66 Pounds Sterling
Famous for its pubs, fish and chips and a pint of beer meals, UK is highly visited for that reason. You'd probably head to the nearest local pub yourself too once you reach any town in it.
Don't forget to buy a Sherlock Holmes pub sign. It will remember the great time spent with your friends in one of the most famous pubs in the UK.  The cost of it is $12. As everybody knows about that five o'clock tea time, you might want to bring home a teapot with images of London on it. For a fair price of $32, you'd get that British vibe every time you drink your tea.
Souvenirs to Buy in Thailand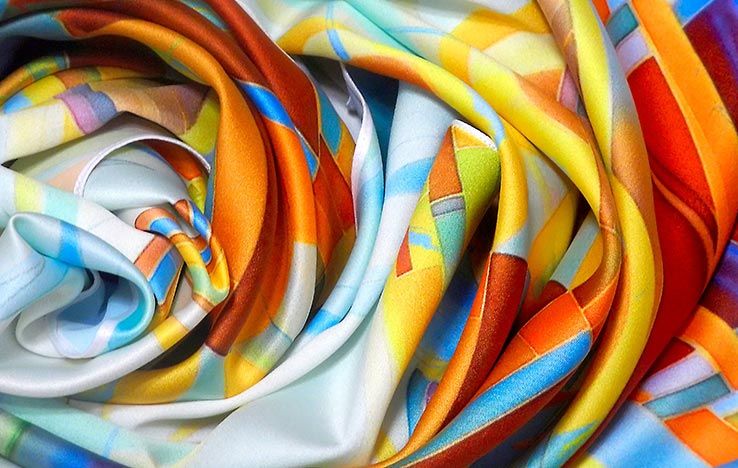 Currency exchange: $50 equals 1,510 Thai Baht
A perfect practical purchase that can be made in Thailand is one 100% real silk item (or more if you want). The Thai silk is made out of natural fibers of caterpillars that were previously fed with mulberry leaves. The silk production is a meticulous process, that's why prices on silk in Thailand are such a bargain.
You can buy a tablecloth ($40 and up) that will remind you about your unbelievable trip to Thailand every time when you take your dinner, a couple of pillowcases ($22 and up), or several scarves (around $17) that will warm you up or will serve as a beautiful accessory.
Canary Islands Souvenirs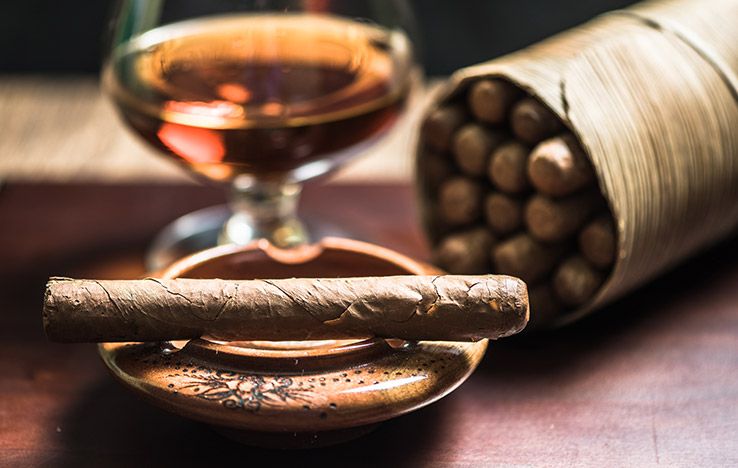 Currency exchange: $50 equals 44.93 Euros
Though being part of Spain (you'll find it separately on the list lately), the charming islands situated in the west of Morocco, are still being part of the autonomous community of Spain.
For that reason, we set The Canary Islands apart from Spain on this list. As said, the islands are one of the most wanted and visited destinations, thanks to the exceptional sightseeings and fascinating culture.
There's plenty to try on your journey to The Canary Islands, and equally, to take back home from it. And having a budget in mind, you'll be able to buy a box of 25 Cuban cigars (though it might cost you more than $40). They are known to be the best.
For $1, you'd be able to buy 2 lbs of delicious bananas (that's a whopping 100 lbs of bananas for $50). For $50, you'd be able to purchase 14 lbs of El Majorero cheese ($3.5 for 1 lb), a type of goat cheese, or about 7 lbs of sweet local dessert Quesadilla La Herreña.
Souvenirs to Buy in Russia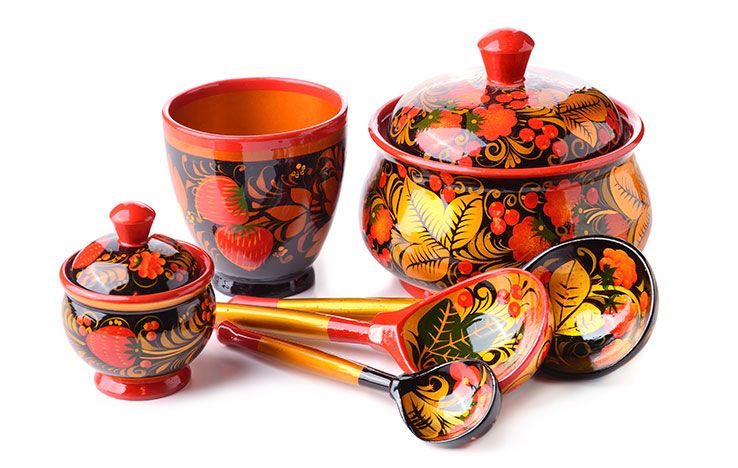 Currency exchange: $50 equals 3,161 Russian Ruble
Famous for its massive lands, Russia has a distinct culture and engaging traditions. You can see it in every item they are displaying for tourists. Once you visit this impressive country, there is plenty to purchase as a great souvenir with a powerful slaviс feeling.
So, what can you buy with 50 dollars? For $50, you'll have a chance to buy an authentic item called Khokhloma, or even several of it, depending on the type of item. It is often kitchenware that is beautifully ornate with red and gold floral patterns. The prices range from a couple of bucks to hundreds of dollars.
One more item that can be an absolute bargain to purchase in this country is caviar. Sturgeon caviar is a world-famous delicacy, and if you've been wondering what to spend 50 dollars on, this is the answer. $50 would vanish from your pocket for a 1.75-ounce jar of black caviar. But, considering that you'd be spending twice as much back home in the US, it may be worth to buy.
The Best Things to Buy in Italy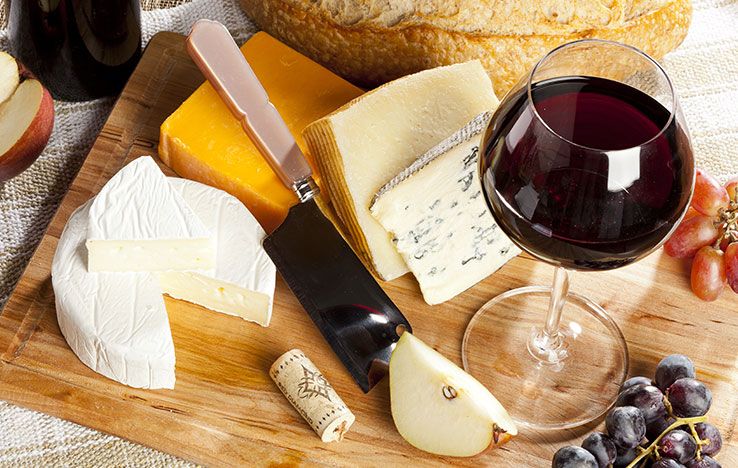 Currency exchange: $50 equals 44.93 Euros
If you've been thinking about how to spend 50 dollars in the picturesque country of Italy, there's plenty of things. For instance, on your journey to gorgeous landmarks, find local stores that sell wine and cheese. Though you might not take them back home, it is worth to eat them right in the astonishing locations of the country, while admiring the incredible views.
Cheese and winemakers will assure that the taste of the products depends on the region you buy them from, and that's why prices may differ. But the average cost of 1 lb of local cheese is around $6, and of a bottle of wine - $5.5. It is a fair price for the quality and the feeling you get.
Souvenirs to Get in Germany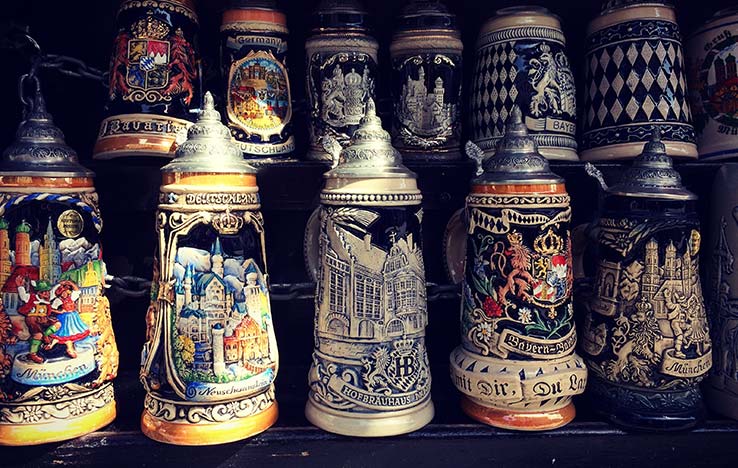 Currency exchange: $50 equals 44.93 Euros
In case you've been wondering what souvenirs to buy and bring back home from your trip to Germany, the answer is, of course, a beer stein for your friend, some german chocolate for kids, and perhaps a bottle of beer for yourself.
Well, the distribution may be different, but these items are worth the purchase anyway. You'd be able to buy an authentic beer stein for $30, one pint of local beer for $4, and a couple of bars of high-quality chocolate for 8$. Prices for all may slightly vary depending on the complexity, the type, and the quality of the product.
UAE Souvenirs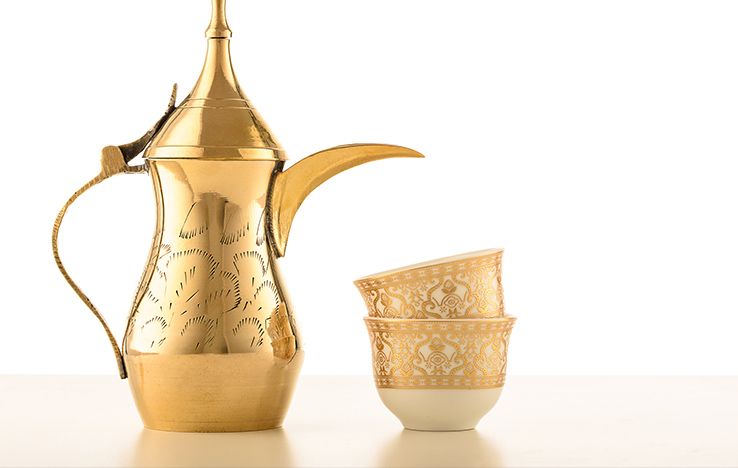 Currency exchange: $50 equals 183.66 Dirham
You'd be thinking that there is nothing to be found for this amount of money in UAE. We can assure you that there are plenty of eye-catching things to be bought as a gift for somebody or for yourself.
Your list of souvenirs to buy should include camel milk chocolate, whose price ranges from $12 up to $45 and delicious Dubai dates ($4.5 – 31 per lb). You could also buy a bottle of Arabic attar (perfume oil), whose cost starts from $5, or an Arabic coffee pot ($5 and above).
As you can see, the prices are quite reasonable, thus, you may bring a little bit of everything. Just make sure your luggage fits in everything, and you stay within the baggage allowances.
Cool Souvenirs from France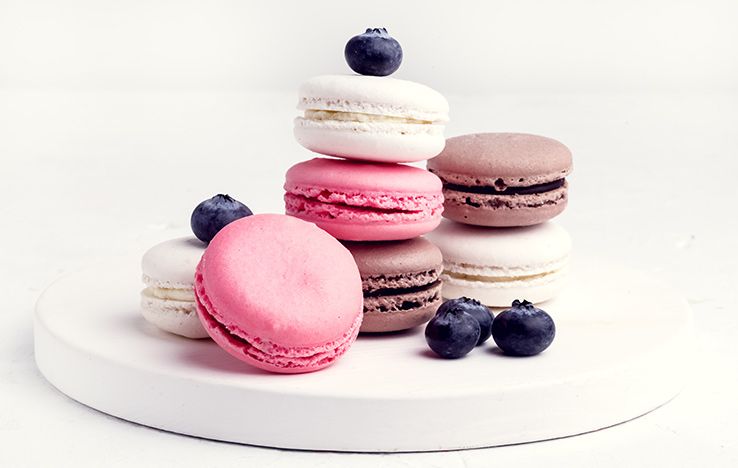 Currency exchange: $50 equals 44.93 Euros
As having Paris on the top list of world's most expensive cities, you'd be questioning yourself: "What can I buy for 50 dollars in France?". Well - to bring something home as a gift - a lot!
One perfect descriptive piece, but also a part of a cliché about France, is the French Béret. You may purchase one that was manufactured in France, but you'd have to pay about $50 for it. Undoubtedly, as it is high-quality, it is worth the purchase.
Do you have a sweet tooth? Then bring home a box of four delicious macarons for $13. One more piece of French cuisine, such as the saucissons, may cost you more or less $8 per unit.
Besides luscious food, France is famous for its beauty products, hence, you might consider purchasing an item for yourself or someone else. For instance, a 500 ml (16,9 fl.oz) bottle of French-made Micellar Water would you cost you about $11.
The Best Souvenirs from Japan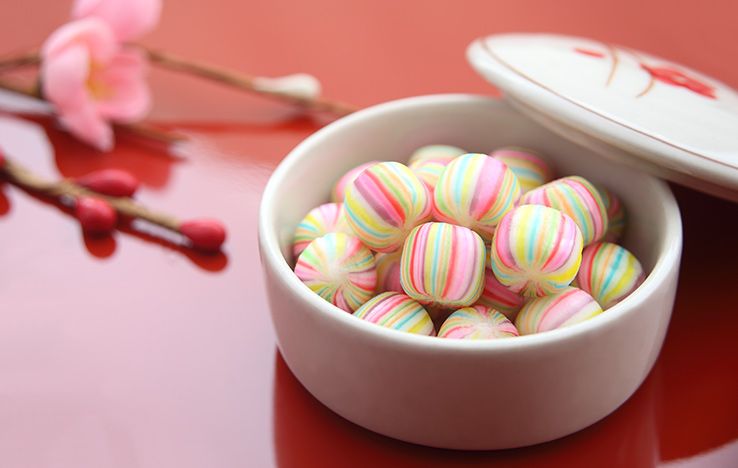 Currency exchange: $50 equals 5,449 Japanese Yen
There are so many souvenirs to buy in Japan, that it may become a real challenge. Thousand types of sweets and snacks, equally many types of entertainment products, and a large number of beauty products. And that's only a small part of it.
What's more, prices on everything are incredibly low. For instance, prices on snacks start at one-quarter of a dollar. In case you want a chocolate or a pack of chips, you will be dropping more or less $1, depending on the complexity and the make of the product.
A discovery of ours is the Premium Morning Tea, a soft drink that looks just like water but tastes like milk tea or yogurt. Though it is an incredible product, its price is only $1.
Souvenirs to Buy in Spain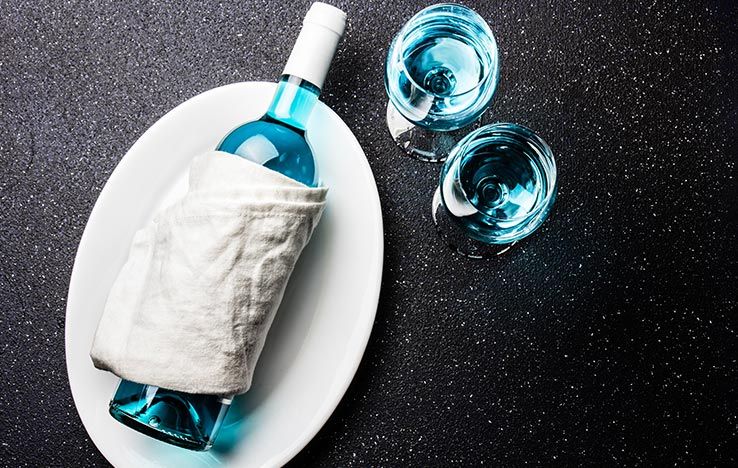 Currency exchange: $50 equals 44.93 Euros
There can never be too much wine. Then why not taste this exquisite drink in every country on the planet? In Spain, for instance, you'd be able to try the most outstanding type of wine - the blue wine. Though you are able to buy it in the US, in Spain it costs less.
For one bottle of blue wine, you'll pay around $8.5. Besides that, you may purchase a pair of espadrilles manufactured in Spain. For a symbolic price of $15.5, you are able to take home the perfect remembrance of your summer trip to Spain.
What to Buy in Brazil as Souvenir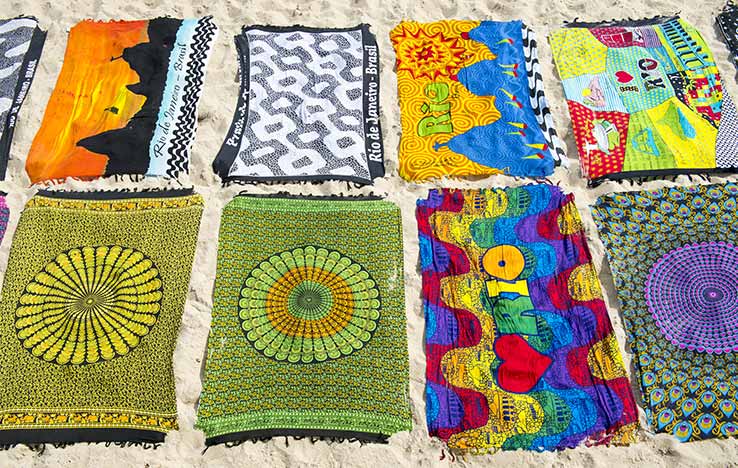 Currency exchange: $50 equals 200 Brazilian Real
To have at least a part of the leisure you had in Brazil, purchase a hammock. For 40 bucks, you won't have the same level of relaxation you had on your trip, but at least you'll be able to chill a bit in it.
If you like gemstones, then Brazil is the perfect place to purchase gemstone crafts. The prices on them start at $50, but their beauty is totally worth it. One more thing that should be on your list of souvenirs to buy is the Canga, a traditional Brazilian towel, that strikes with colors and quality. The prices on them go up from $10.
Souvenirs to Buy in Indonesia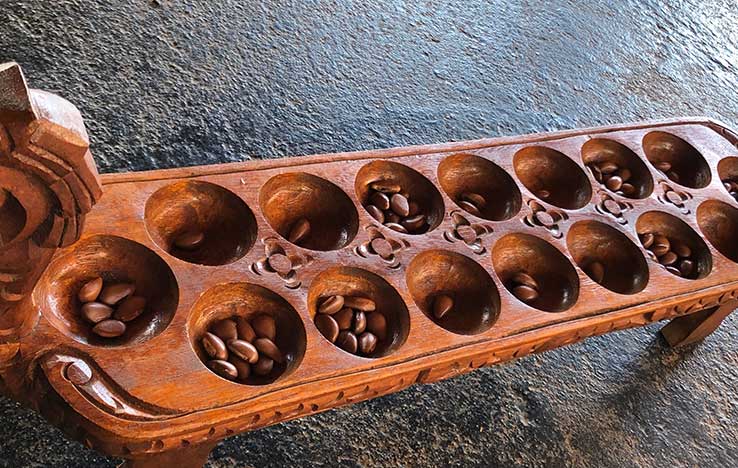 Currency exchange: $50 equals 700,057 Indonesian Rupiah
In Indonesia, one dollar is equal to 14,000 Indonesian Rupiah. Well, that's an impressive discrepancy in numbers. Nonetheless, in Indonesia, you won't be asking yourself what can you buy for 50 dollars.
If you travel across Bali, visit Celuk Village for silver jewelry shopping. For instance, a pair of silver earrings would cost you 80,000 rupiah. That is about $5.5, which is a reasonable price for high-quality genuine silver. Among souvenirs to buy on your list must also be Congklak, a dakon board game. It usually sells for around $20.
Cool Souvenirs from China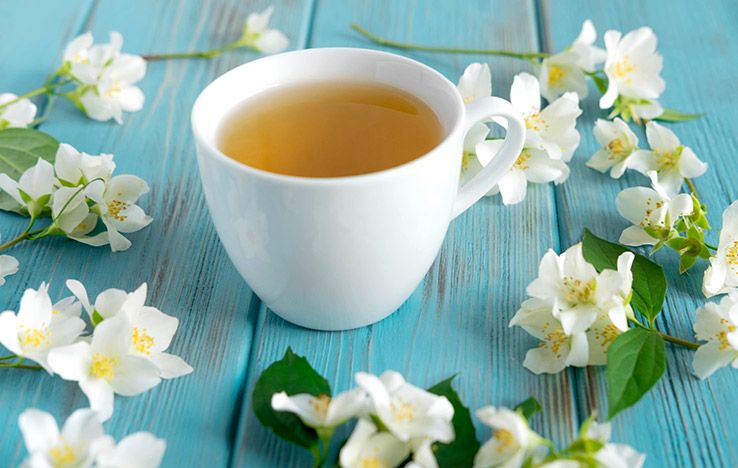 Currency exchange: $50 equals 350 Chinese Yuan
Among the things to buy with 50 dollars in China are listed snuff bottles. These are a type of inside painted bottles that impress with their detailed drawings, and whose prices start at $50. Chinese jewelry is represented by jade, gold, silver, and pearl containing items. Thus, for a $30 price, you'd be able to buy high-quality Chinese jewelry. Your travel to China can't be considered complete if you don't bring home a pack of traditional Chinese tea. The most common and distinctive one is jasmine tea. Be prepared to drop at least $15 per pack. Trust us, it is a big difference between the tea you drink home and the one you'll purchase in China.
The most important thing you'll be bringing home from your trip to whatever country you've been in are the memories. The reason is that you will recall them years ahead. And hopefully, the items you purchased will only remember you about the most vivid and colorful moments you experienced!
Last Updated on November 13, 2019.