St. Valentine's Day has grown to be a significant celebration for all the lovers around the world, many of whom expect this day to come as soon as possible, build great plans on it, cherish and enjoy it. It is obvious enough, that this is a perfect opportunity for couples to enjoy romantic trips, thus, to spend quality time with their better halves and gain excellent experience and memories.
Don't hesitate to wish big when it comes to traveling, and particularly on St. Valentine's Day. Since we created a list of top 20 most overwhelming Valentine's Day trips for couples, you can be sure that you will be carrying plenty of pictures back home. Furthermore, you will have what to remember for many years to come. So, read on to find the most romantic places in the world that could give your relationship a lift and, absolutely make your life much brighter.
1. Rome, Italy
Being the cradle of the world's most known myths, Rome showcases landmarks and monuments all over it that could prove their reliability. You have everything set at your disposal: incomparable backdrops, exquisite cuisine, architecture, art, wine, and of course, lots of stories.
While you would be able to enjoy everything stated before on a regular vacation, what activity to perform to boost the quality of the leisure time you would have with your beloved one and try to make it utmost special and romantic?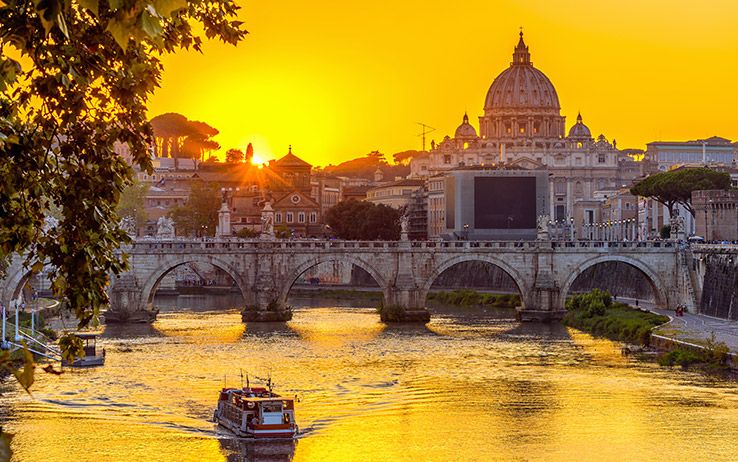 Firstly, you could find every spot in the city breathtaking. To make the experience more romantic, go ahead and enjoy the brilliant panoramas at sunset. Sunsets, with their mystery and charm, are the perfect example of how light can induce new and vivid feelings.
Take a boat cruise on the Tiber River with your lover. You'll be able to enjoy the company of your beau and also admire the picturesque spots of the city while having an intimate dinner by candlelight.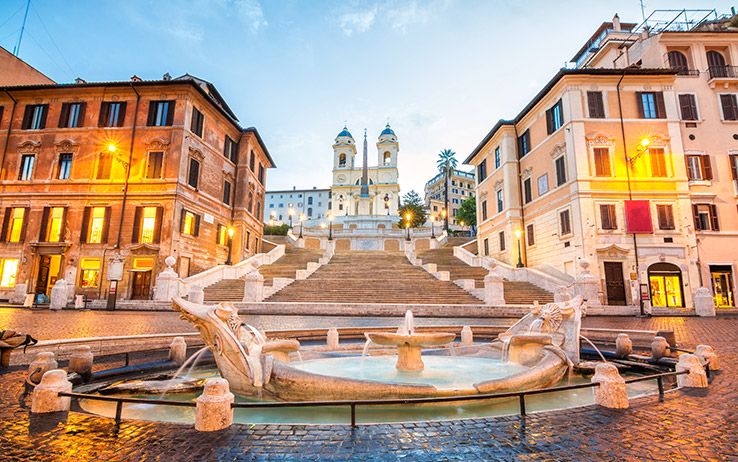 If you are searching one particular overromantic spot to, maybe, confess your love to someone special, Spanish Steps would be the right choice. Remember the delightful and idyllic movie "Roman Holiday?" Perhaps, it is time to watch it (or rewatch it) with your valentine.
2. Florence, Italy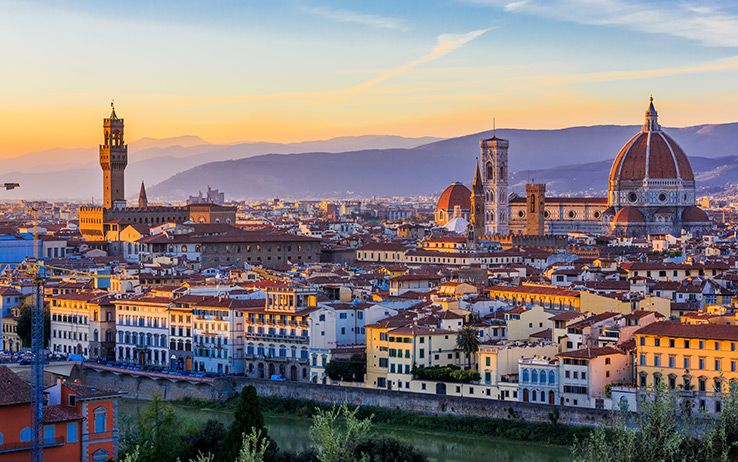 When you think about romantic travel destinations in Europe, it has to be Florence what shows up first in your mind. This charming Italian city whispers to fall in love with somebody or fall again for your beau. The mesmerizing view of the city you get from Piazzale Michelangelo is the greatest starting point of your romantic adventure.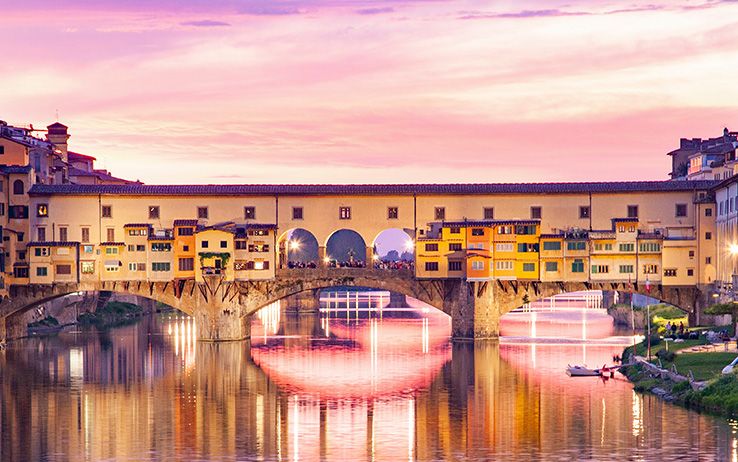 Next, switch to an evening time stroll around the city. Ponte Vecchio is the following location that is set to impress and create the perfect mood for a sweet hug and a hot kiss. Just look how gorgeous it is lit by sunset's colors. Water and sunset is the combo to form a romantic setting, even when it's cold outside.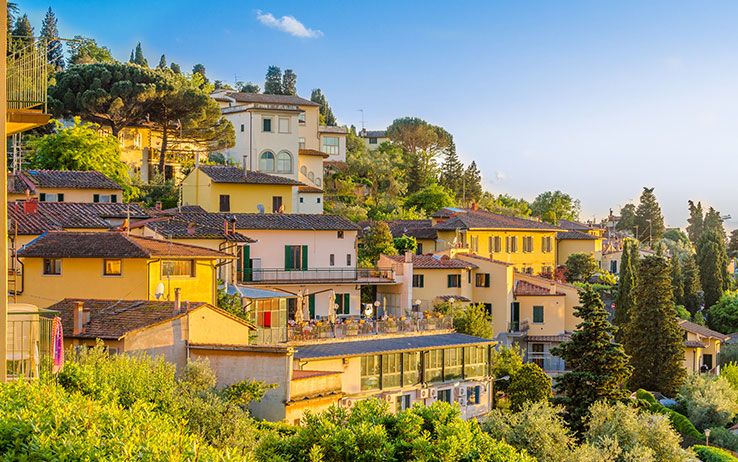 What about dinner? Fiesole is the region that is claimed to be one of the most romantic spots in Florence. Atop the hill, there are plenty of restaurants that could guest you and feed you with some of the most delicious dishes and wines.
3. Madrid, Spain
It may look like Madrid is not one of the most romantic cities for Valentine's Day, but you should definitely walk down its streets, with your special one hand-in-hand, to prove it right.  Spain's capital will dispel your doubts regarding its romanticism, especially when seeing the landmarks.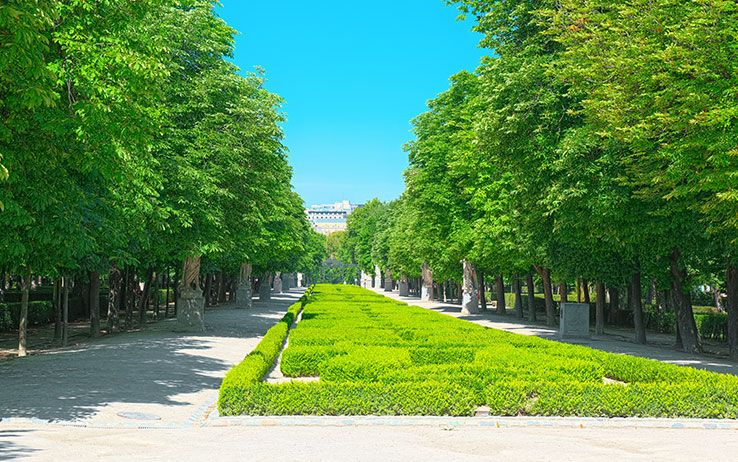 Chill with your valentine by taking a walk through Retiro Park. This lush and fresh place will relieve any of your worries and stress. Thus, you'll be able to enhance the relationship between you and your beloved one.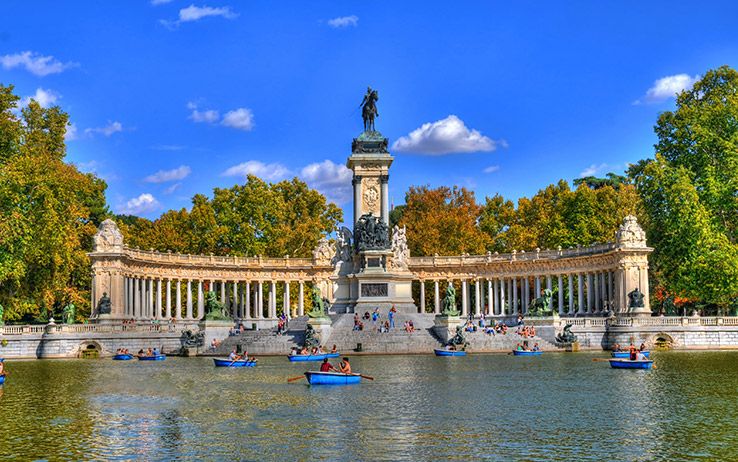 Boat rides could also be a great activity for you both. Hence, El Estanque del Retiro, located within Retiro Park, could be an excellent opportunity to get engaged in a romantic and relaxing experience.
What else comes to your mind when thinking about passion and Spain? By the way, these two could be synonyms. It has to be Flamenco.
This genre of dance is huge in Spain, so why not attend a Flamenco show while in Madrid. It could teach us all something about real passion and body movements. Anyway, you should absolutely see it.  
4. Frankfurt, Germany
Many wouldn't connect Frankfurt and romance since St. Valentine's Day isn't celebrated so widely there. What's more, the city lacks a bit of this atmosphere. But if you happen to be with your sweetheart in Frankfurt for Valentine's Day, you can create an idyllic setting on your own. The bulletproof solution is to dine out.
A myriad of exquisite restaurants is scattered across the city, which ranges from Italian to modern European, German to American, Mexican to Chinese, and which come at diverse price points. You can tell, you can dine it out with your partner like kings. It only depends on your budget and your taste.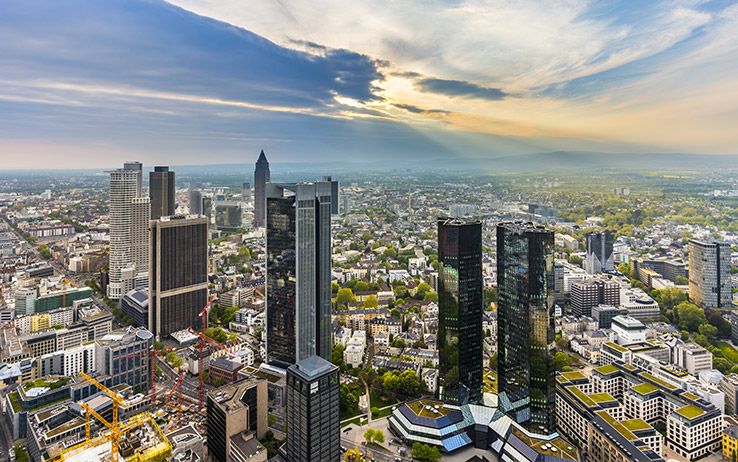 We have to suggest Main Tower as one of the fittest places to visit for couples on Valentine's Day. The splendid view you can admire while enjoying a delectable meal, 187 m above the ground, is absolutely incomparable.  
5. Auckland, New Zealand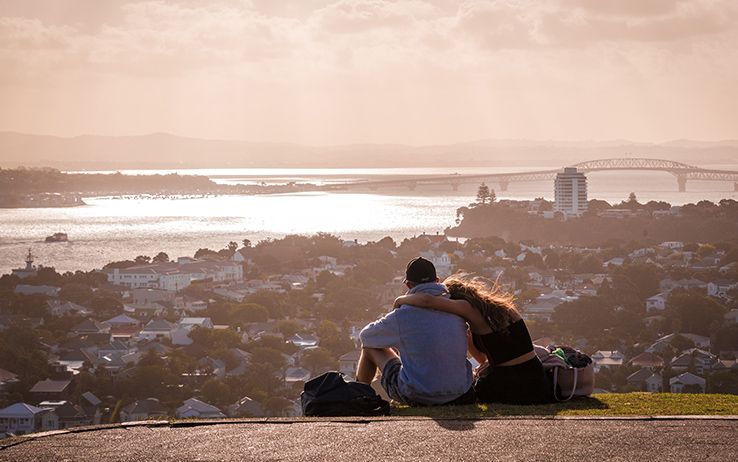 While the good part of the US is wet and chilly in February, New Zealand is warm and nice. When it comes to trips to New Zealand, Auckland might be one of the outstanding places for couples to go on St. Valentine's Day, since plenty of fun activities can entertain both of you. Whether you want to have a relaxed dinner or an exhilarating adventure, you can have both of them in this location.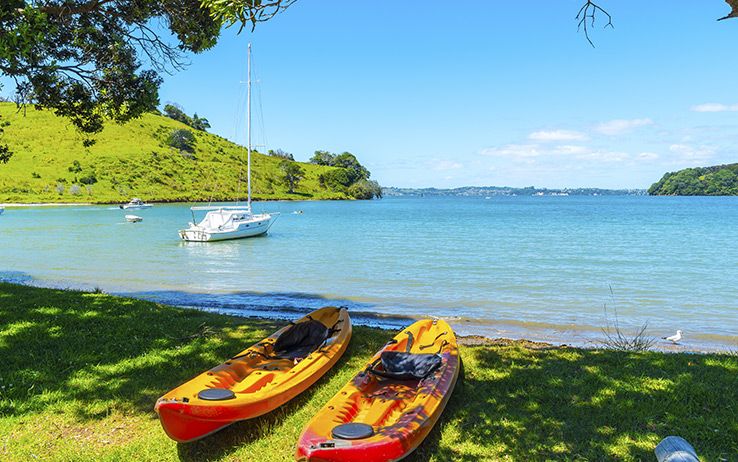 Swap a day-time sailing on a yacht, a kayak tour, or a seaplane flight experience, with a night-time date on the beach, dinner at a local restaurant, or a spa session to get the best out of the trip you made to Auckland.
6. Krakow, Poland
Valentine's Day celebration is relatively young in Poland, with the younger generation observing it more and more every consecutive year. Krakow has plenty of mesmerizing locations, but a particular one is specially reserved for the lovers. It is none other than the Father Bernatek footbridge, which connects the Podgórze and Kazimierz districts.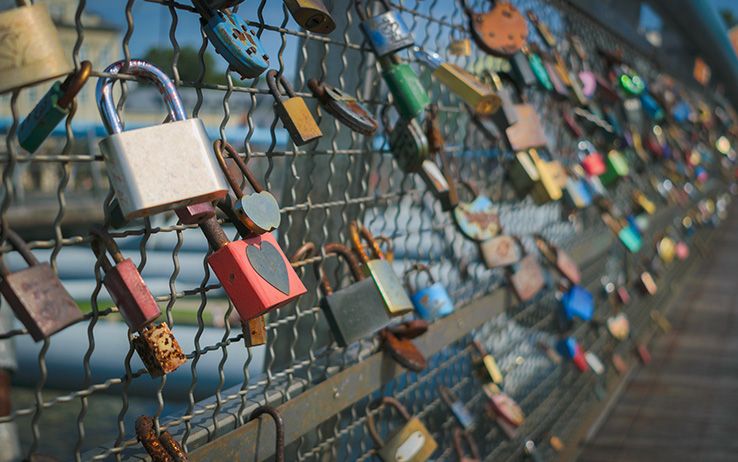 Inspired by the famous Federico Moccia's love story "Tre metri sopra il cielo" (Three steps over heaven), youngsters in Krakow went on to make their own "Love Bridge." Thus, years ago small padlocks with names engraved on them started taking over the bridge.
These types of bridges can be found all over the world. So, why not hang a padlock with your valentine in Krakow? Hopefully, your love can last your whole lives!
7. Brussels, Belgium
With its unique architecture and cultural side, Belgium's capital is one of the most gorgeous romantic destinations. You can fall in love with this city when you see it under the falling sun, so watch out, you will want to come here again straight away.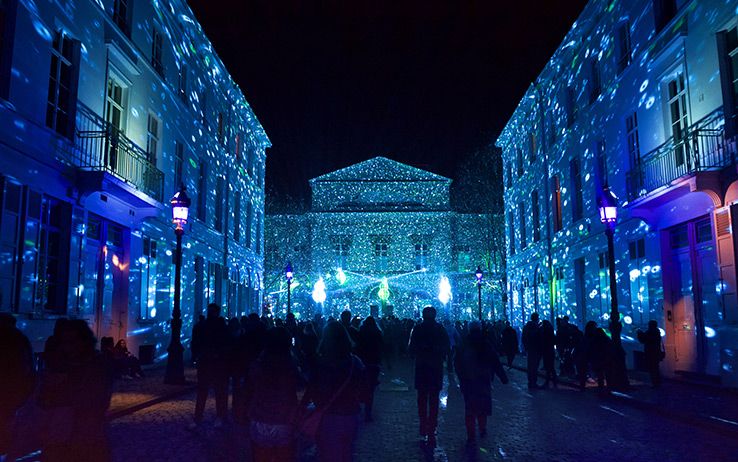 Bright Brussels Festival is one particular event that can spark interest in your and your half's eyes. Follow the route around the city to marvel at incredible light installations. You are guaranteed to take plenty of selfies and full baggage of memories with your special one.
Strolling Brussels streets is a must-do. So, while on a day-time route around the city, don't forget to visit the infamous art exhibition Brussels I Love You. And, if you are there with your lover, go ahead and share a lovely kiss when you see something special!
8. Athens, Greece
Why are European cities so romantic and such desirable destinations for tourists, especially for couples? It has to be something about their culture, architecture, and atmosphere. No wonder Athens is one of the major spots for best romantic getaways in Europe, since Greece's capital is home to a large number of landmarks of major cultural and social importance.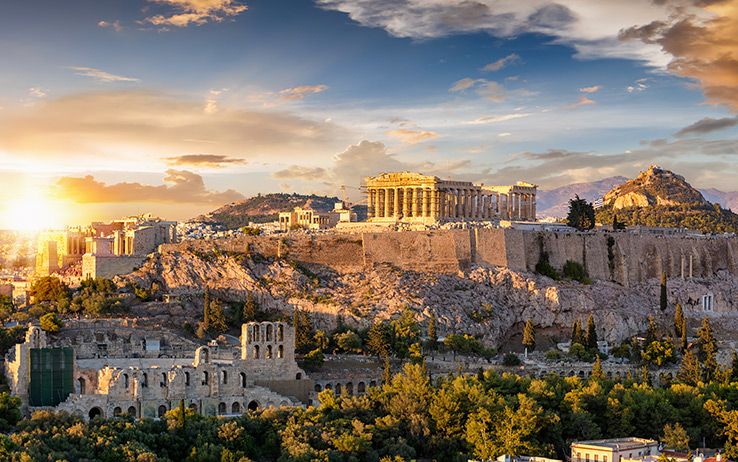 Start your Greek journey by booking a room with a panoramic view of the city. Since there are so many, it is an easy feat to accomplish. A great view is a mood setter.
Hence, take your better half on a walk around the city and find the perfect spot to watch the ancient Acropolis. This historic landmark is huge, so you'll be able to see it from anywhere in the city.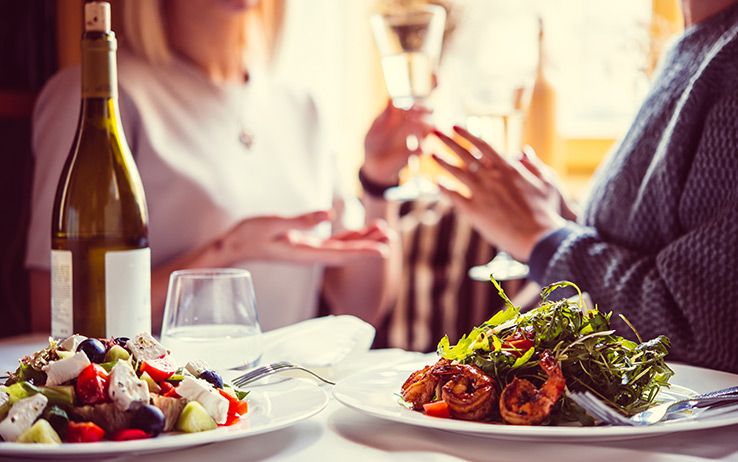 Top the ideally spent day with a refined dinner. We advise taking your lover to Atrium Restaurant as it is claimed to be one of the best places for couples to go dining, especially on St. Valentine's Day.
9. Bangkok, Thailand
Next on our list is the capital of Thailand. If you are searching for one of the best couples vacations in Asia, it has to be Bangkok since it is phenomenal during this period of the year. If you are willing to know, one of the most romantic things you and your lover can do in Bangkok on Valentine's Day is to cruise the Chao Phraya River.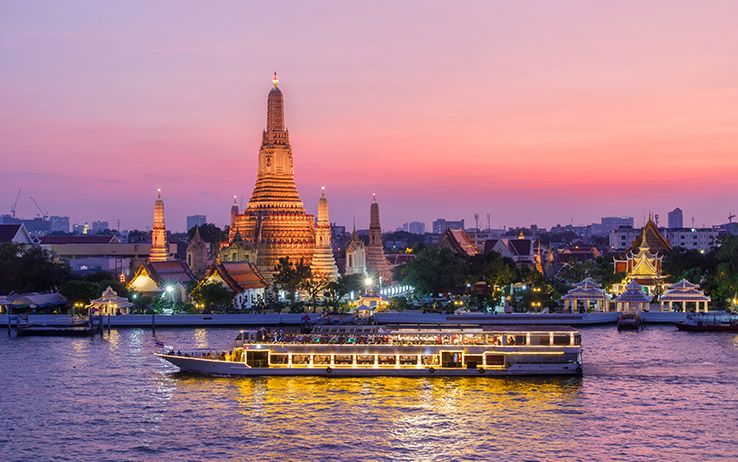 As an option, you could either choose White Orchid River Dinner Cruise, Chao Phraya Princess Dinner Cruise, or Manohra Dinner Cruise by Anantara. All of them provide outstanding service, including artsy dishes and drinks.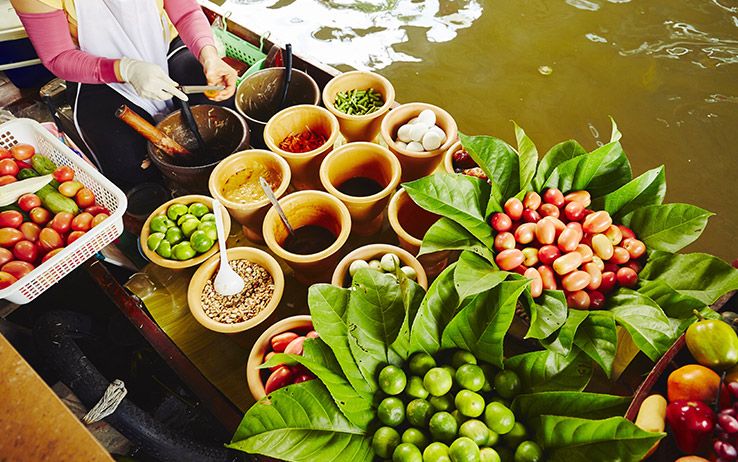 Thai cuisine is unique and extremely tasty. If you wish to know the secrets of preparing some of the local meals, you have to learn how these are cooked. It might be an entertaining and educational activity for you both as you get to learn something new. It can also be beneficial since a shared activity can unite you and strengthen your relationship.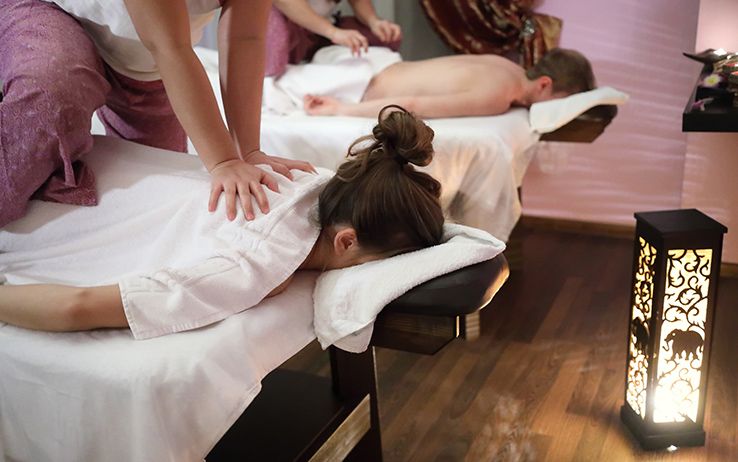 And last but not least, after a long and busy day, you would like to engage yourself and your valentine in a relaxing massage experience. Bangkok is if not the best place to enjoy a spa session with your lover, so why miss this opportunity?
10. Budapest, Hungary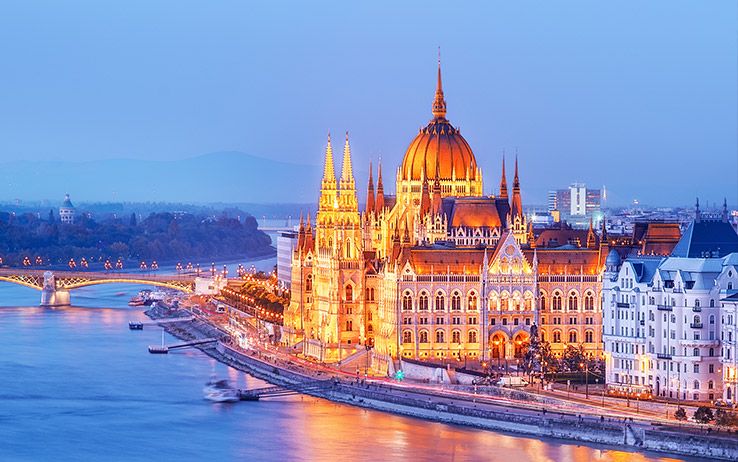 Explore the picturesque Budapest with your beau and get to know the city together. It is an amazing experience to stroll Hungary's capital's streets and admire its landmarks. Since this is an old city, you'll be able to spend the whole day inspecting this gorgeous location and find a multitude of romantic spots. Take your better half to a bar at the end of the day to finish it as brilliant as you spent the day.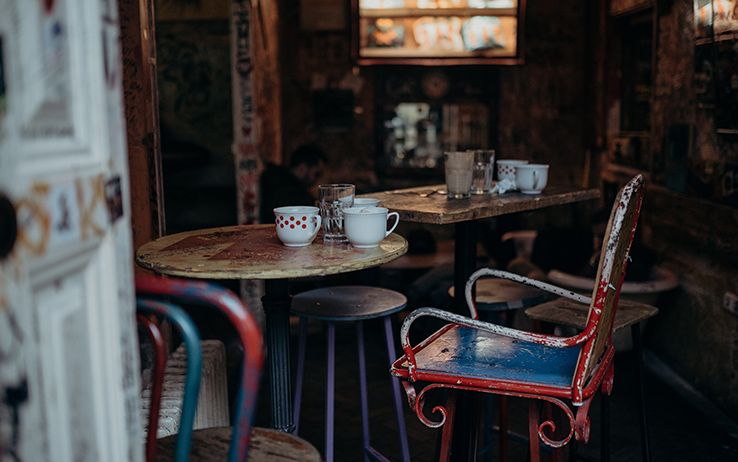 Don't forget to sip on a love potion cocktail in one of the bars around the city's center. We recommend Corso Bar, which has a marvelous panoramic view, Blue Fox Bar, which also serves an appealing four-course dinner, and Paris Budapest Bar as an outstanding place to spoil yourself with a mouth-watering dessert.
11. Warsaw, Poland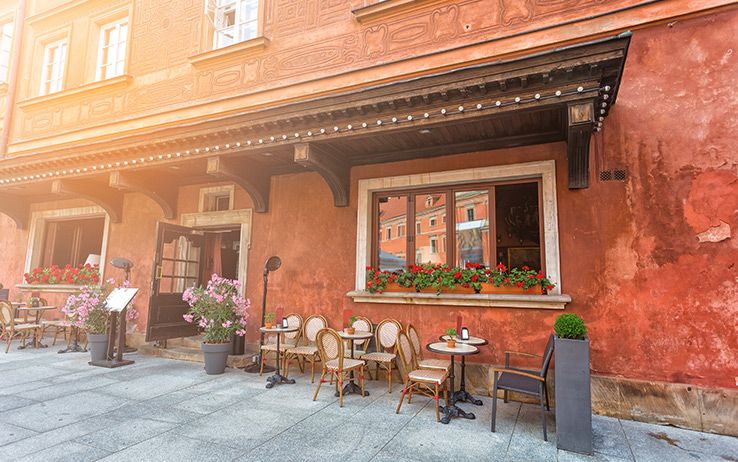 To show love and appreciation to your lover, you could fulfill his/her dreams. Even if the dream of your valentine is a bungee jumping, a balloon flight, or a quad ride, these can be experienced in Warsaw as easily as a lavish dinner. These activities are not exactly romantic, but people are diverse, so are their tastes for Valentine's Day. One for sure, it could be one of the most fun vacations for couples.
12. Manchester, United Kingdom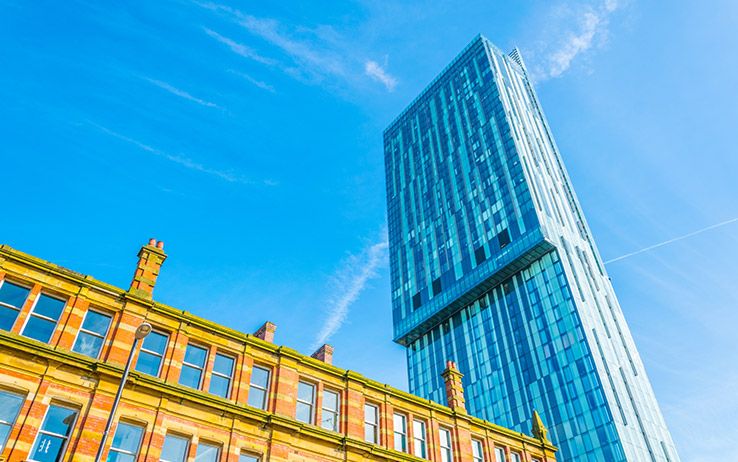 Missing the wow factor on St. Valentine's Day? What to celebrate the day in a special manner? If you are around Manchester during the holiday, you might want to climb the highest building and have a fine dinner with your lover. Cloud 23 - an exquisite restaurant that sits on the 23rd floor - might be the place to aim for Valentine's Day.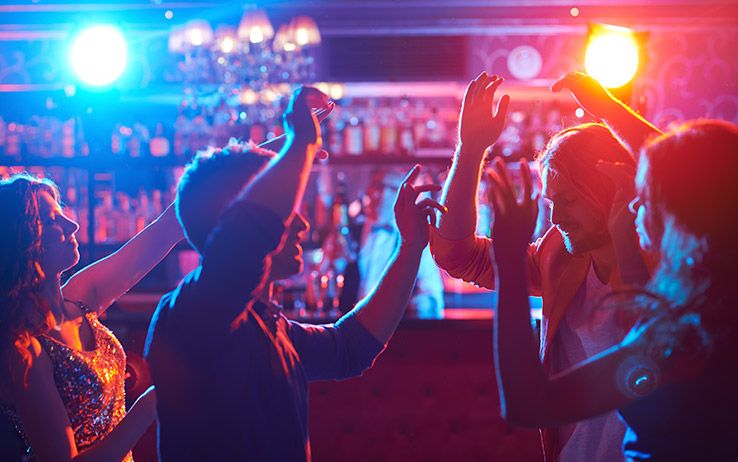 If you want to really impress your valentine, you got to take him/her to an event that is set to entertain you. One of them is The Valentine's SoulTown Supper, which combines both funky live music and immersive dining.
13. Prague, Czech Republic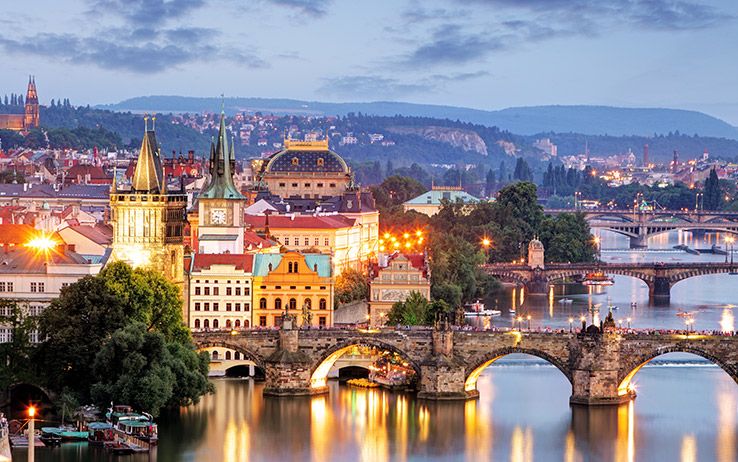 Whether it is Valentine's Day or just an ordinary day, you have plenty of romantic places to visit and activities to get engaged in, in Prague, to boost your romance. The perfect spot to gain an incredible sight-seeing experience is the Old Town.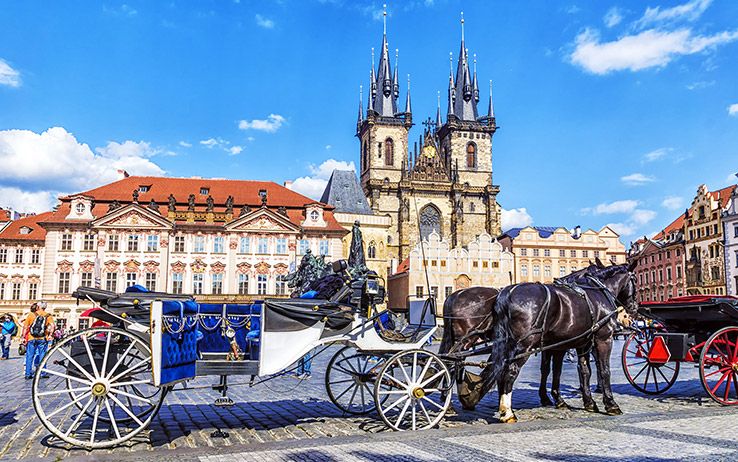 Get on a horse-drawn carriage ride and spot the perfect moment to confess your love. Trust us, your valentine will remember this day forever. The antique backdrop and the experience itself will help you make the moment absolutely fantastic.
14. Dublin, Ireland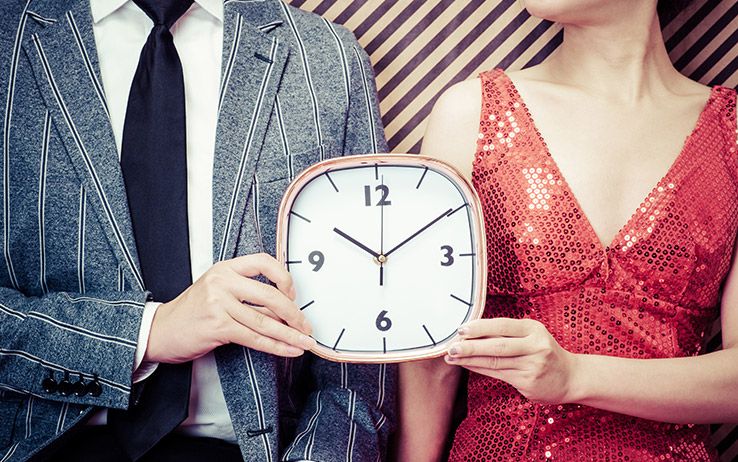 Don't worry about being single on St. Valentine's Day. If you happen to be in Dublin during the holiday, your status could change in the blink of an eye, especially if you attend the Largest Speed Dating Event in Ireland. More than 600 singles attend this event every year, and perhaps, some of them don't go home alone.
Live music, chitty-chats, drinks and food, competitions, everything is set to entertain you. And if it happens to remain single to the end of the event, you are going to make some friends and gain vivid memories at least. Just head to the Dublin's Slatterys Bar and wait for the fun to begin. What's for the couples, you could join the celebration together.
15. Milan, Italy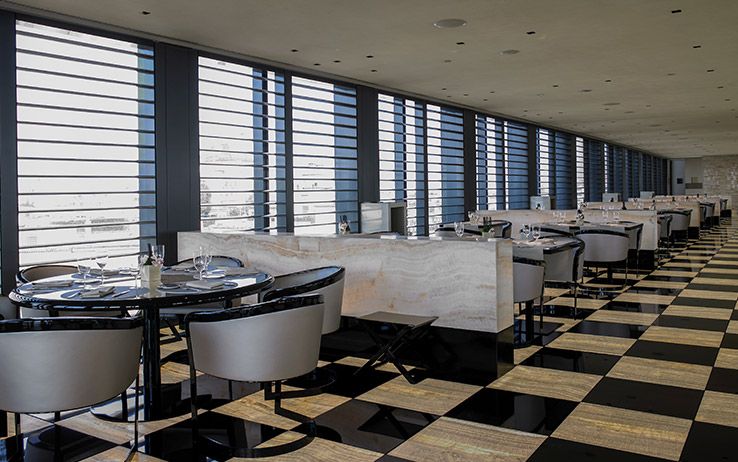 Milan is romantic and brilliant on its own every single day of the year, but during Valentine's Day, it gets a charming aura. To get an unconventional experience with your beau, you should pay a visit to Armani/Ristorante. It is a restaurant that arranges top-notch dinners for couples on that day and every single day.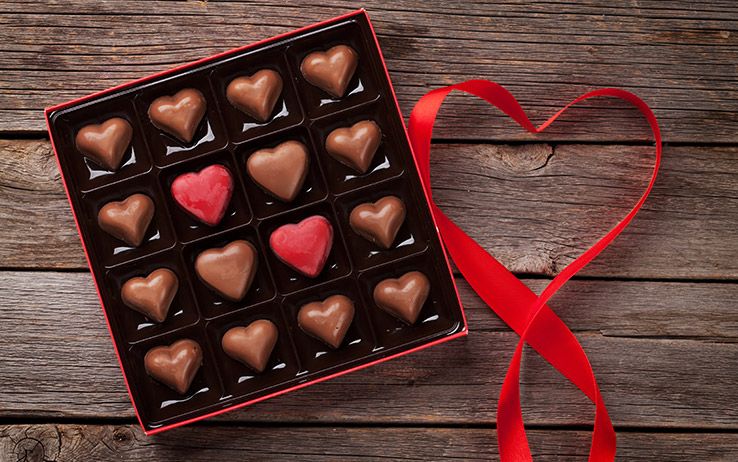 Italian cuisine is honestly one of the best on the planet, hence, no wonder local restaurants prepare special treats for their customers on St. Valentine's Day. After the dinner you get to enjoy with your beloved one, you will instantly want to spend the whole life there.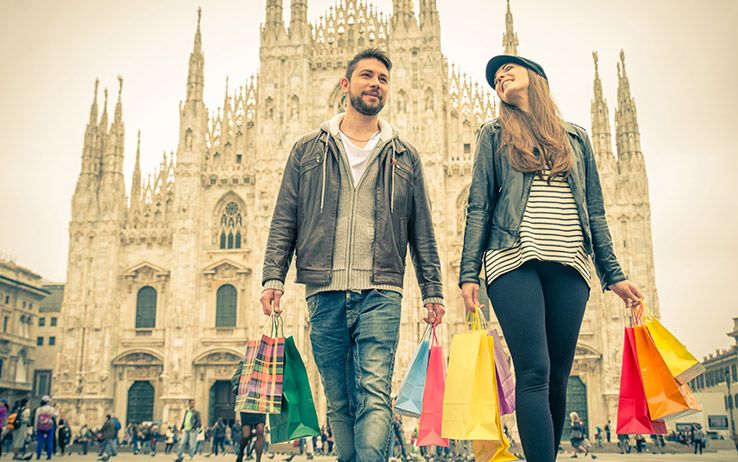 Also, since Milan is the so-called capital of fashion, you would want to take your better half to a shopping spree before you head to the restaurant. Don't forget to buy her a box of chocolates. She will absolutely enjoy every bit of it since Italian chocolate is to die for.
16. Edinburgh, Scotland
Though Edinburgh is not particularly warm in mid-February, the climate could make you get closer to your partner. Here are some romantic spots around Edinburgh you would want to visit with your sweetheart during Valentine's Day.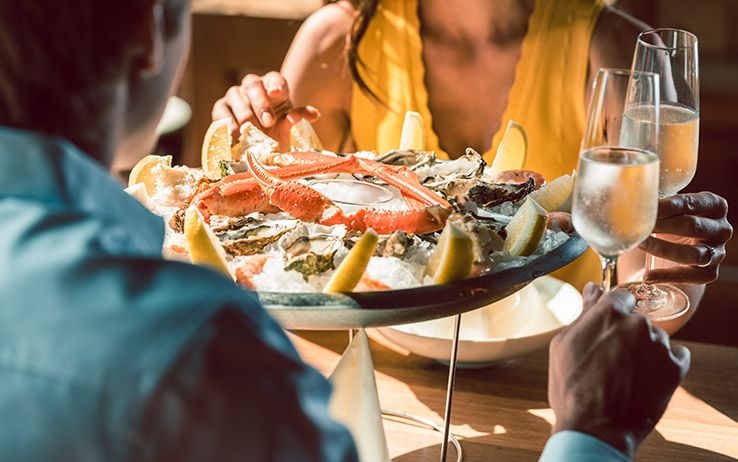 It is to be noted that the city's location provides an incredible opportunity to enjoy fresh seafood dishes. Oysters are the splendid choice to spoil yourself and your lover. Head to Oyster Bar to get the best meals for two.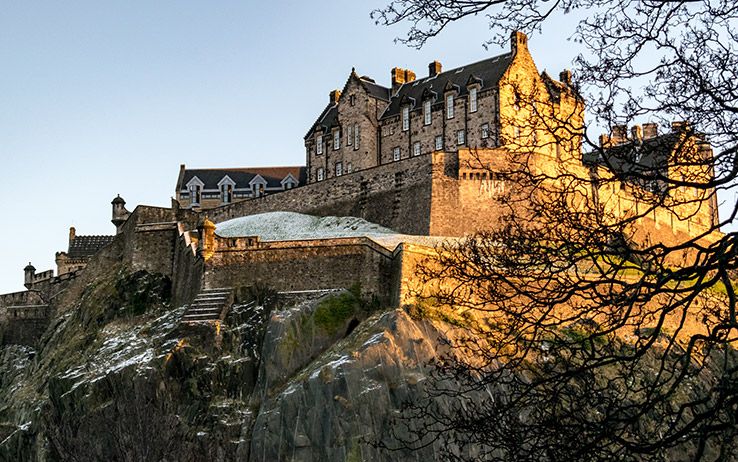 Don't forget about the city itself. Edinburgh's Castle has to be visited, even on Valentine's Day, since nobody can stop you from doing it. For you both, it might be a romantic experience as well.
17. São Paulo, Brazil
Though St. Valentine's Day is not celebrated in Brazil, that doesn't mean you can't make your own celebration in the name of love for your special person. São Paulo might be the place for the best romantic getaways since there are so many places to visit and so many entertaining things to do as a couple.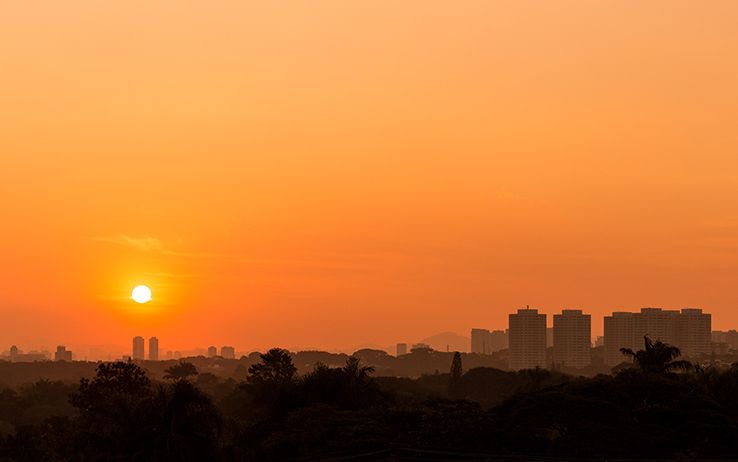 This hot city is guaranteed to provide you with unique views and outstanding memories. Praça Pôr do Sol is a brilliant example of that since it is a stunning viewpoint that gathers everyone willing to watch the sunset. Grab a bottle of wine and some snacks to enhance the romanticism.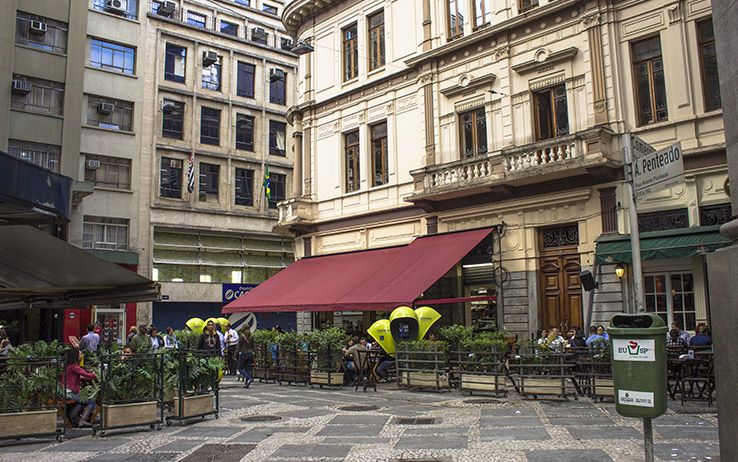 If you want to arrange something fancier, bring your valentine to a rooftop bar where you both could enjoy a lavish dinner. To mention several, Terraço Italia, Skye Bar, The View Bar, Alto da Harmonia, or Adega Santiago could be your option.
18. Oslo, Danemark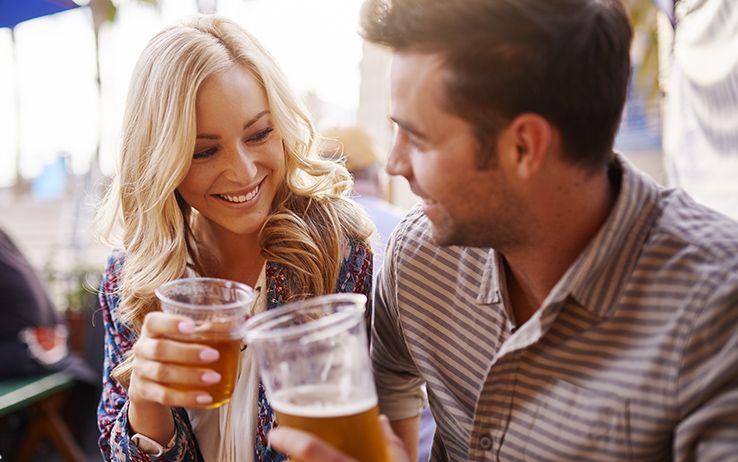 If you don't know what to gift your sweetheart, perhaps an event to attend in Oslo might be the choice. If you are both beer lovers and want to spend a low-key day, Omnipollo brewery is the perfect place to enjoy a tasty beer and your valentine's company.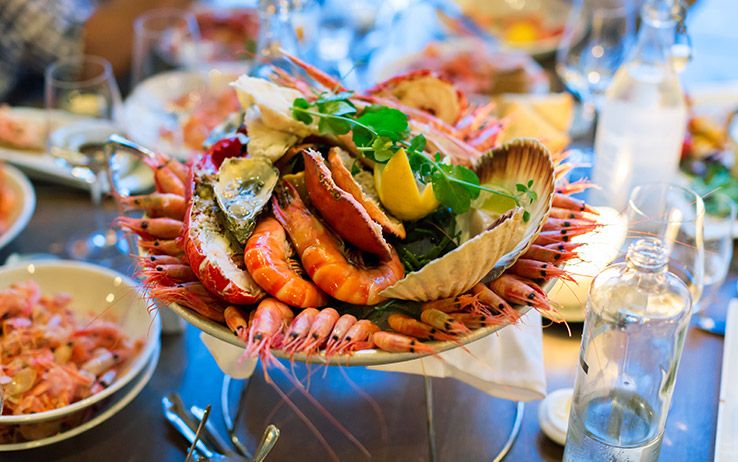 If beer is not your preference for Valentine's Day, and want to fancy the day up, then pick a local restaurant to set the romantic mood between you two. Bølgen & Moi Gimle is a restaurant that can fit your plans. Its top-notch service and fabulous cuisine that go along with an idyllic setting will make you and your beau wow.  
19. Ubud, Bali
In case you are in Bali with your significant other during the Valentine's Day, you can be sure you will get an outstanding romantic experience. But if you aim to boost passion between you two, you got to be precise with the spots you choose and plans you make for them.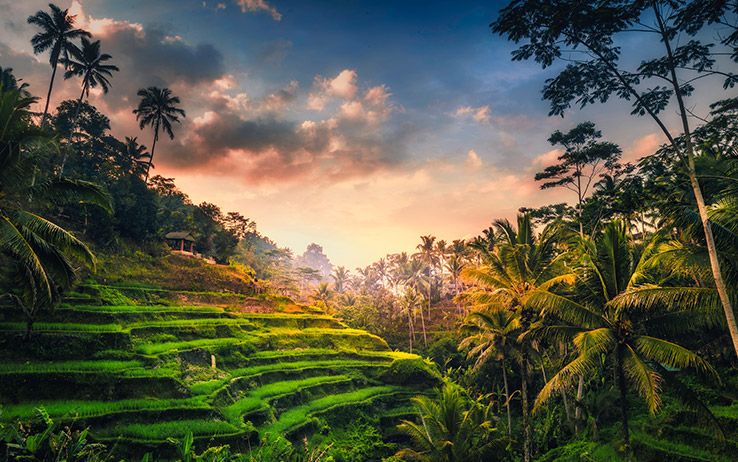 For instance, you can visit one of the myriads of rice fields and meet the sunrise or the sunset. Cross your fingers for good weather conditions and no rain while you are on vacation in Ubud.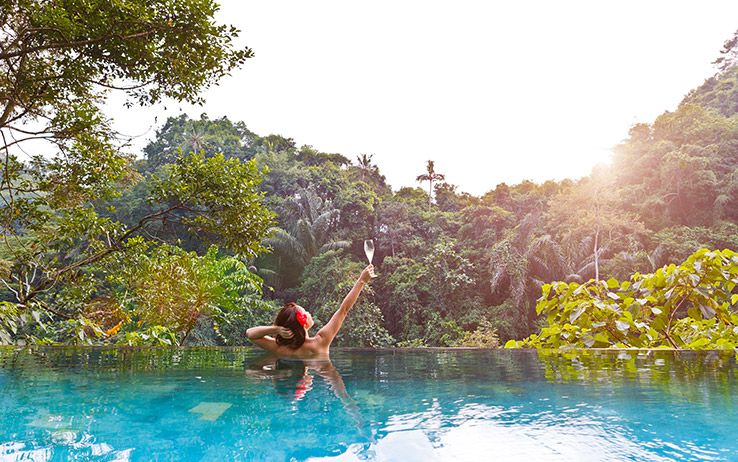 Opt for a hotel with an infinity pool and a gorgeous panorama if you want to make the experience magical. What's for dinner time, we recommend Indus Restaurant. You can be sure the meals you will be served are fit for a king.
Ubud is the perfect example of a romantic atmosphere which also can boost your spiritual consciousness. Just like the main character of "Eat, Pray, Love" by Elizabeth Gilbert, you will be able to find the harmony, and perhaps, will strengthen the relationship with your lover by geting to know him/her closer.
20. Kauai, Hawaii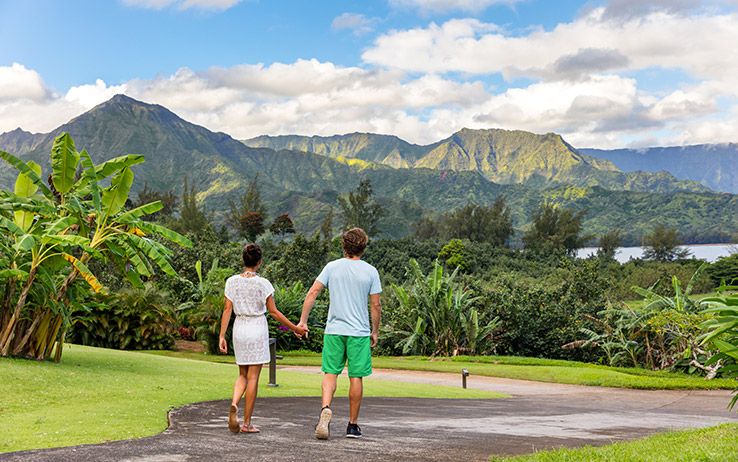 Many would name Hawaii as a true paradise on earth. Others would call it one of the best romantic resorts. One thing is certain, Hawaii is one of the most fabulous places for couples to go on Valentine's Day.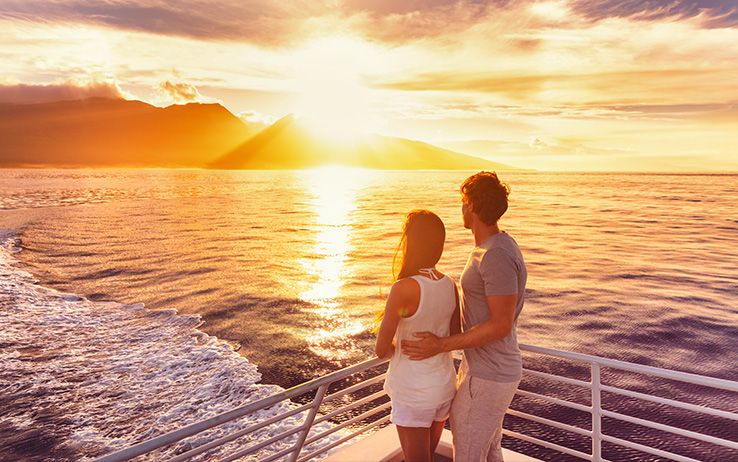 You don't have to wonder what things to do to create a romantic setting. Just cuddle up on the beach at sunset and watch it gracefully fall behind the horizon.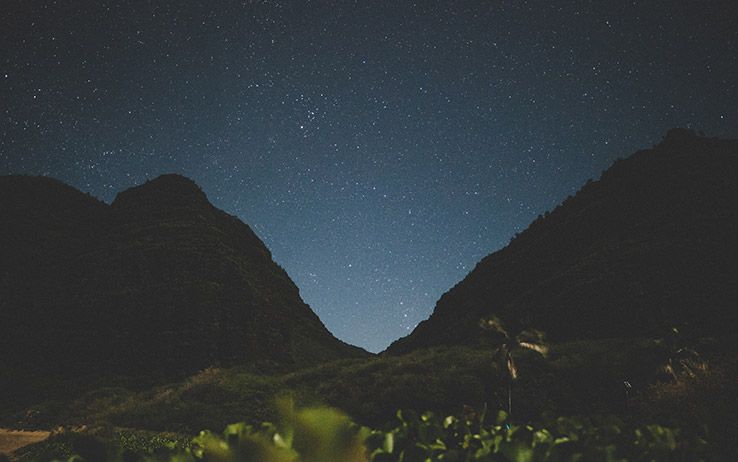 Don't rush to get inside and wait for the most amazing part of Valentine's Day to come. Let the stars accompany you throughout the whole night while you share hot kisses, sincere hugs, and small talks about significant and insignificant things.
---
Here you go, a list of some of the most romantic spots we have collated specifically for St. Valentine's Day. We are looking forward to your stories down in the comment section that you are going to make while on a trip during Valentine's Day.
We also hope that you acquired some inspiration for some of the best vacations for couples on a budget, based on the destinations we have provided. We wish you a happy Valentine's Day and also lots of love and mesmerizing travel experiences!