New Year is a significant holiday celebrated around the world. Though the dates and the traditions differ from country to country, during one day of the year or several weeks, people celebrate the arrival of a new year, say goodbye to the previous one, planning new goals and making a checklist of done tasks. Traditions are very diverse, and while you are accustomed to following certain ones, you may be wondering how New Year around the world is looking like.
To dispel your concerns on this topic, Airflyby Team is going to show some interesting facts about New Year's Eve. We will also take a glimpse at how New Year was in the past and hand to you some advice on where and how to celebrate this magical holiday.
Taking a Look Back at New Year 1999
Do you remember how you have celebrated the beginning of the brand-new millennium? Were you a tiny baby, or a full grown-up human able to remember that incredible night that featured one of the most incredible balls drops? What were you doing? Share in the comment section below your reminiscences about New Year's celebration in 1999. And if you don't have them, don't worry, as we'll give out some of our precious recollections about the start of that new era and, perhaps, that'll appease your curiosity.
In 1999, there was no social media life yet as the Internet was crispy fresh, and people used to be more cohesive. No Facebook, no YouTube, no Instagram. No wonder that during the New Year party in Times Square, the record amount of revelers gathered to meet the new millennium. And while accompanying the countdown, some were looking forward to the new year, and others remembered the most outstanding moments of the year. So, let's take a look at how it was.
In the last year of the 2nd millennium, the mega-popular Nokia 7110 was introduced, and people didn't hesitate to buy it since it was featured in the legendary The Matrix movie. Other movies that were shown on the big screen are Fight Club, The Sixth Sense, and American Beauty. 1999 in music was also busy, the year being marked by such compositions, like the Backstreet Boys' "I Want It That Way," Britney Spears' "Baby One More Time," Eminem's "My Name Is." Haven't you shed a tear yet?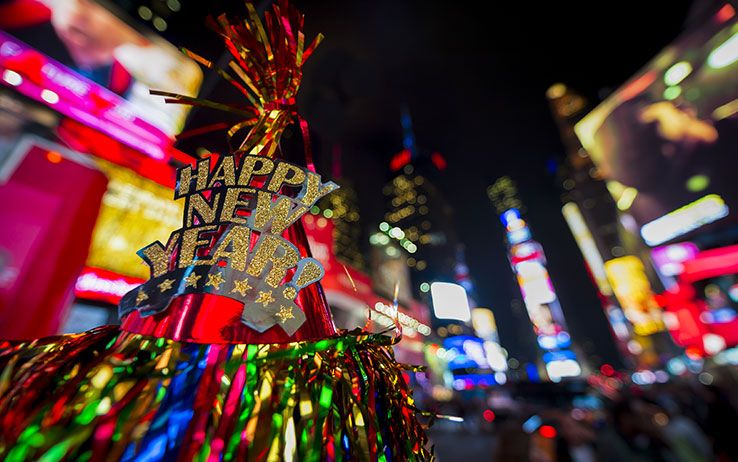 The 1999 year was also marked by so many events. That year was vivid, indeed. Napster was released, SpongeBob premiered on Nickelodeon, Barbie Doll celebrated its 40th birthday, and Bluetooth was announced. It was also the year of some tragic and sad moments in US history since the Columbine High School massacre happened to take place that year, due to the scandal with the implication of ex-president Bill Clinton and Monica Lewinsky, impeachment proceedings were bought against him, and the destructive Hurricane Floyd hit the US.
That year, millions of thoughts have been filled with hopes that the next year and the new millennium brings more great moments and events. Obviously, that happens every year, since New Year's wishes are believed to come true with great certainty. Additionally, everyone was excited and anxious about the new millennium, so everybody was wishing it to be a prosperous and happy one.
Following New Year's Traditions
Making New Year's wishes, while watching the countdown is part of New Year's traditions already. The New Year holiday is an excellent opportunity to follow other traditions, as well. For instance, eating black-eyed peas for good luck, during the traditional New Year's meal, and singing "Auld Lang Syne" to greet the New Year. If you are celebrating New Year in New York City, you are probably going to head to the Time Square for the grandiose NYE party. It usually includes concerts, the notorious countdown, and is topped with spectacular fireworks.
As we technically start a new decade this year, you may be wondering what some things to do on New Year's Eve this year are. And probably, you are wishing to end this decade and start a new one most impressively, to build some great memories.
To meet the new year's day in a great mood and be fulfilled, you have to make the best out of that night. Watching the countdown, hearing people screaming in unison "Happy New Year!" and then going to bed isn't going to build you outstanding memories. That doesn't imply wild parties till dawn. There are some other ways of celebrating the holiday and having quality time.
You can celebrate New Year's Eve with kids and other family members, and create a magical atmosphere for them. Have a great meal and a relaxed conversation. Spend the day at a local holiday market and watch street performances. You could also take your beloved ones to a theater play, or at an adventure park. In case you are an active type and so are your friends, go dance the night out at a local club, enjoy the music at a jazz club, or spend the night at a party to make new friends.
While you are thinking what to do on the New Year's Eve, we have gathered some traditions from various cultures that may attract positive vibes, including love, luck, health, and happiness if following them. Discover some of the most outstanding ones that will absolutely blow your mind:
In Canada, people participate in so called "Polar bear plunge." This tradition engages people to enter cold water bodies on New Year's Day, as it is believed to give the swimmer good luck, prosperity, and great health.
In Spain, during the final moments of the year,  people are eating 12 grapes. Who accomplishes this mission, those are going to have a happy year.
In Italy, it is believed that those who wear red underwear on the New Year's Eve will find their love, will be prosperous and lucky.
In Argentina, office workers are throwing all unnecessary papers from the office buildings on the last working day of the year.
In Colombia, people carry around suitcases in hopes for travel-filled year ahead.
In Denmark, people smash dining plates on their neighbors' doors to wish them good luck. The larger the pile of crockery, the better luck the resident will have.
In Philippines, to attract prosperity and good luck, people tend to wear, to use and to make round things, including house decor, clothes in polka-dot design, food, and even hairstyles.
In Czech Republic, during the New Year's Eve, people cut the apple in half. If the seeds for a perfect star, the upcoming year will be extremely good.
In Switzerland, to attract the luck and the good fortune, people drop a dollop of cream on the floor, on the New Year's Day.
In Japan, before the New Year comes, people buy rakes to "scrape up more money."
Which one did you like the most? Comment in  the section below and tell about your countries' New Year traditions.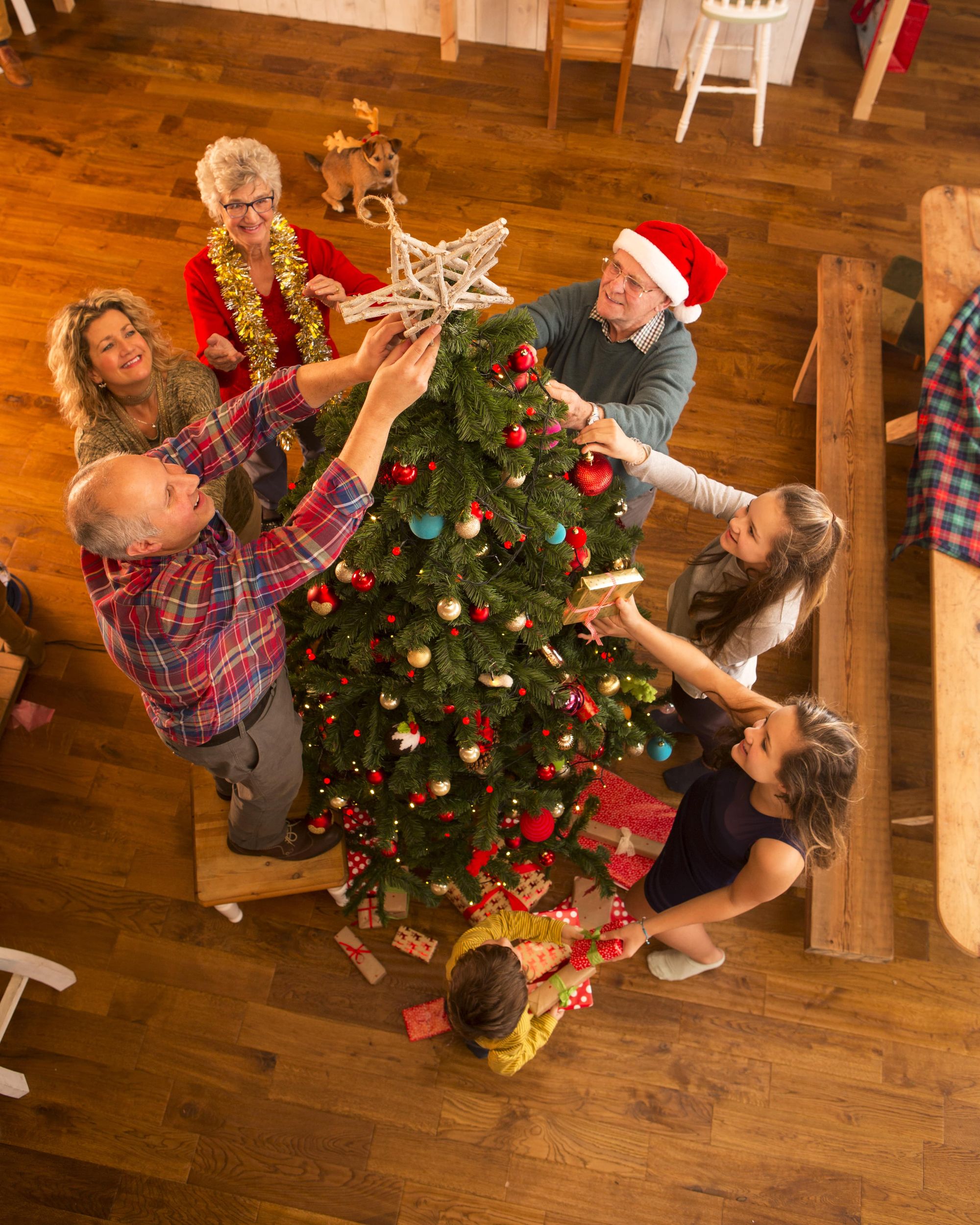 New Year in Different Parts of the World
New Zealand
In case you want to travel to meet the New Year somewhere else, you are probably thinking where you may celebrate it. New Zealand is an excellent example. It is also one of the first countries to start the celebration. Magnificent fireworks and a vibrant atmosphere created by live bands and DJ sets around major New Zealand's cities are a guarantee of an unforgettable experience.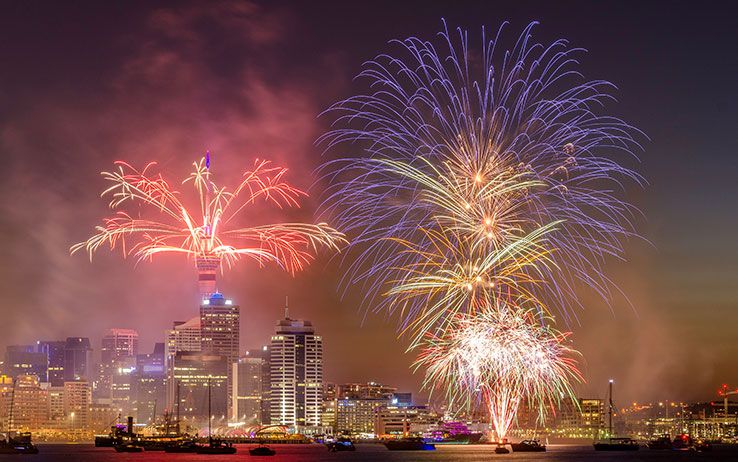 London, United Kingdom
Another country that puts on display elaborate fireworks, is the UK. London is the most prominent site for tourists from around the world as it is the home for a dazzling spectacle of pyrotechnics, during the New Year's Eve. Cruising the Thames River, while watching the magical sky show, is already a tradition for locals and a great attraction for many visitors.
New York in the United States
You can also celebrate New Year twice. Though there are two different celebrations, one back at home, the other one, can be celebrated abroad. In China, for instance. As Chinese New Year is celebrated in January (25th of 2020), you may observe the Lunar New Year and don't miss our traditional celebration on the 31st of December.
Beijing in China
Chinese New Year is such a great holiday that is observed during 15 days, in which significant cultural festivities are taking place. Traditional fireworks are lit to welcome the deities on New Year's Day, which is preceded by a sumptuous meal, usually including dumplings. New Year in China is mostly a family holiday, but there are plenty of activities to perform as a tourist.
The Lunar New Year is marked by the start of a new moon cycle, but where did our traditional New Year celebration come from? The beginning of a new year was proposed to be on the 1st of January by Julius Caesar in 46 BC. Though the Julian calendar was replaced by the Gregorian calendar, the New Year's Day stays on January 1st in the present days.
Whether you decide to celebrate the arrival of the upcoming 2020 Year at home or somewhere abroad, Airflyby Team wishes you a Happy and Lucky New Year! Now you can go on and make your New Year resolutions and have a wonderful time. Perhaps, you already have some in mind.
Last Updated on December 27, 2019.